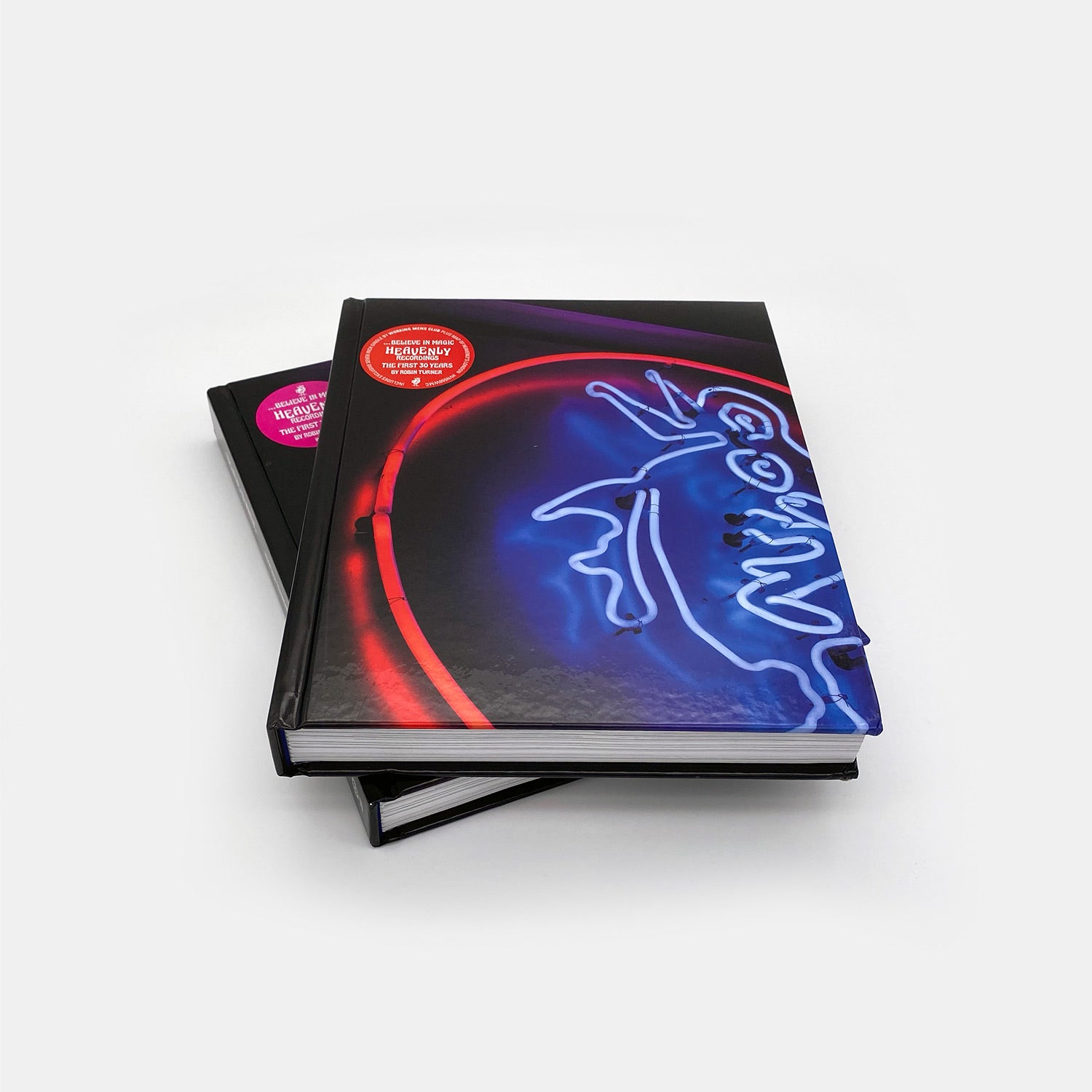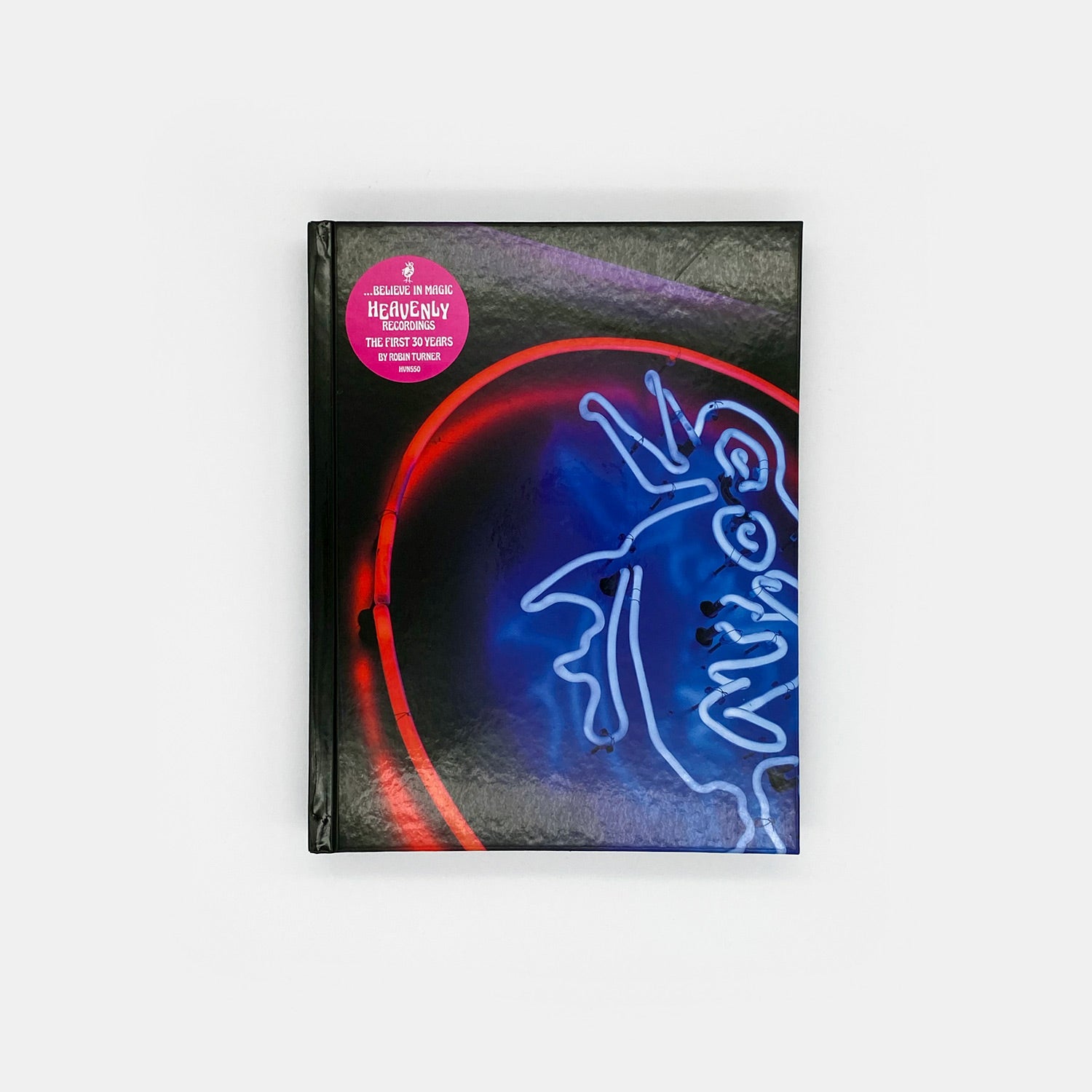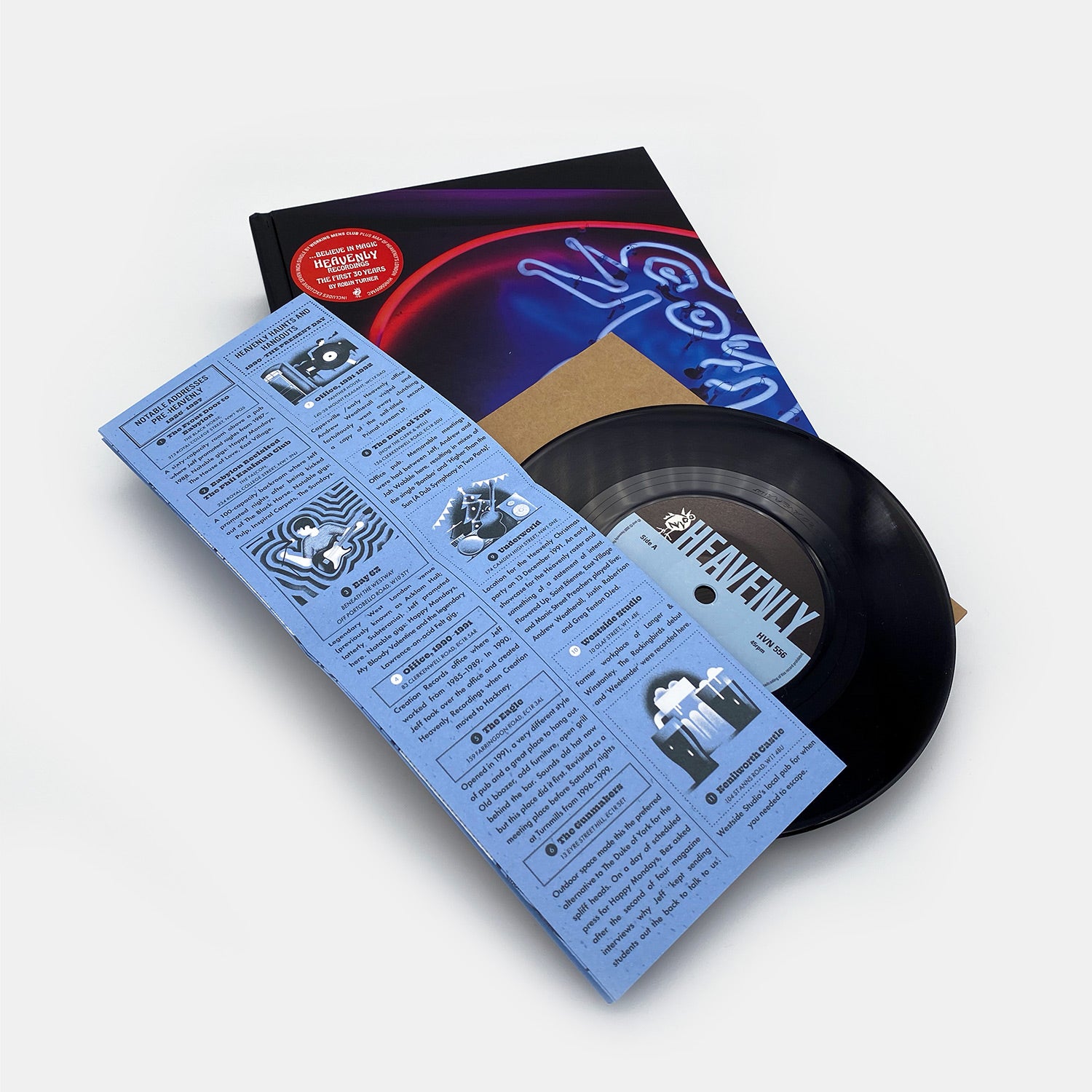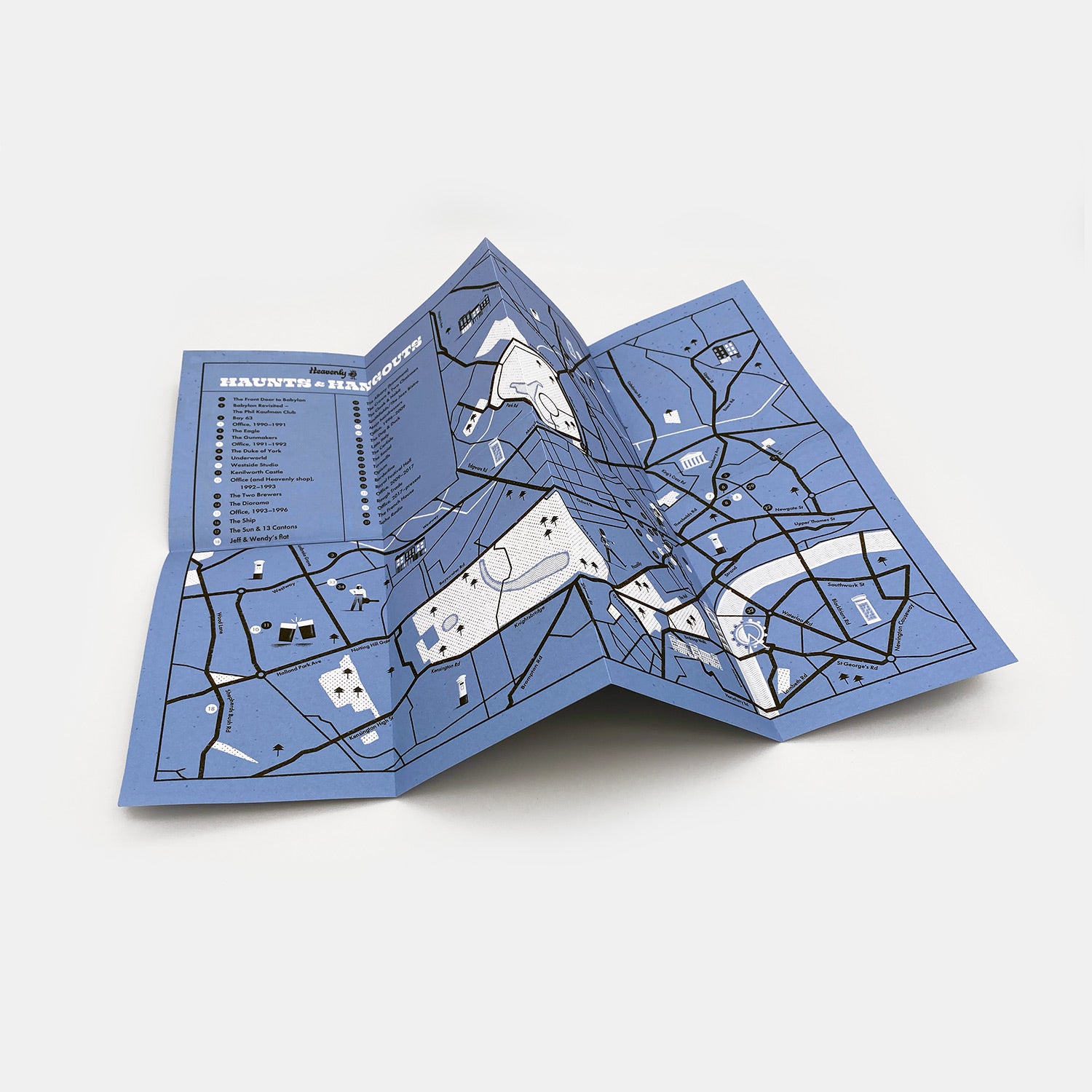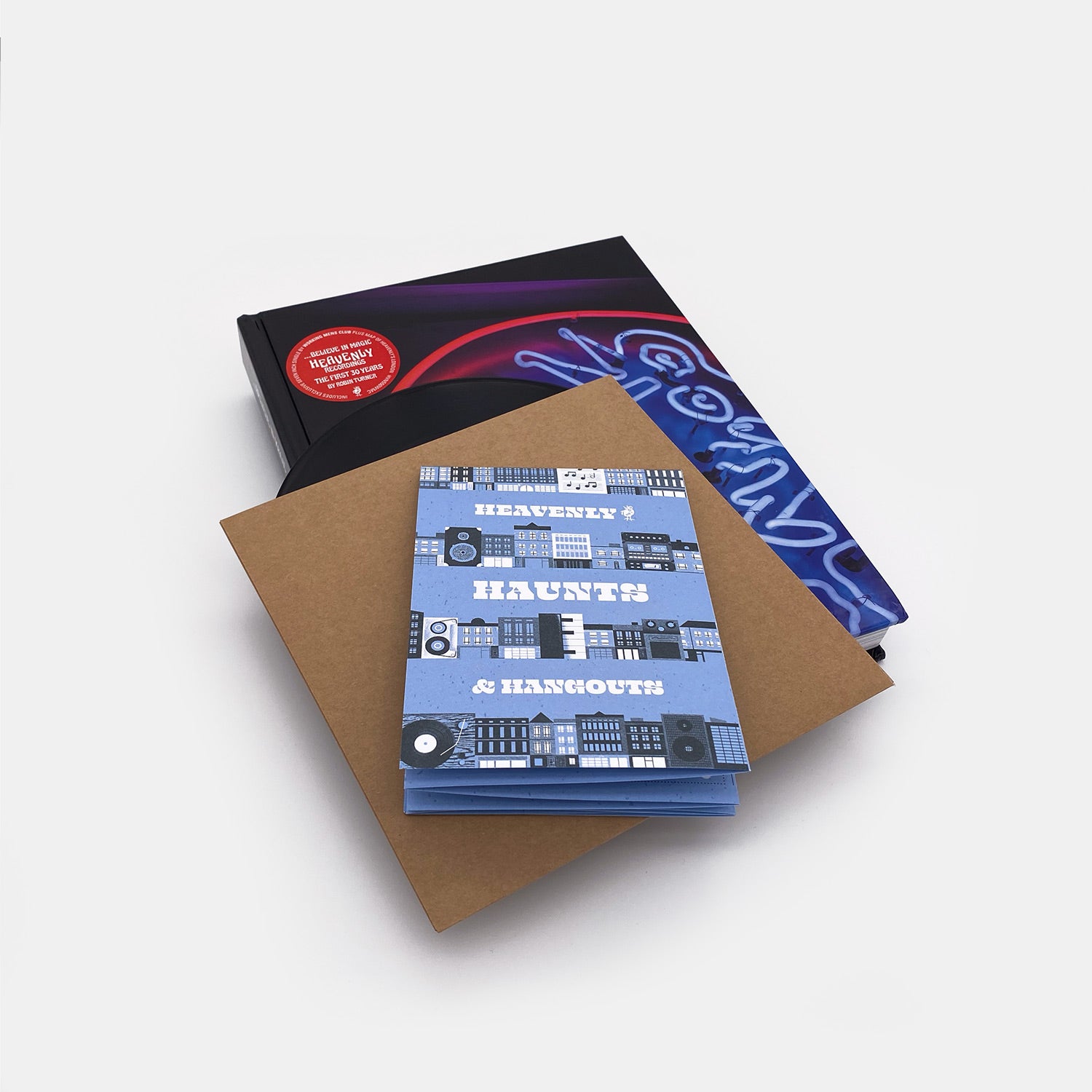 Robin Turner - Believe in Magic
Description

We're thrilled to be stocking two very limited, very exclusive editions with Working Men's Club and Saint Etienne to include bonus 7" singles.



It was thirty years ago today - or thereabouts - that Heavenly came to be. In celebration of this big ol' birthday comes Believe in Magic - a chronicle not only of Foxbase Alpha, Working Men's Club and 28 of the releases in between that got the label to where it is today, but also of the haircuts, nights down the pub, pencil-eraser-carvings, cheese toasties, acid houses, Sunday Socials and lost Weekenders - Yorkshire and otherwise - that are as much a part of its story. 

As Jeff Barrett puts it at the beginning of the book, if there's a continuous theme that runs through all of this, I think it's that everything comes down to conversations with people about music. It might seem like it all starts with someone on one side of the counter who is selling you something, or someone writing excitedly in a magazine telling you about a band you need to hear, but I don't think I've ever really seen things as one-way transactions. It's more an ongoing dialogue, one that never really stops and helps to build up this growing soundtrack to our lives, something that's passed from one person to another. That's really the ever-present thread. That's why we still believe in magic.

Though we are three decades distant from The World According to Sly and Lovechild, lineup changes, ups, downs, and a good few office cleanups under the label's belt, the Heavenly firm continue not to believe their fucking luck; at still being here, keepin' on keepin' on doing what they love, and at being able to pass all of this - then, now, and next week - on to you. 

320 pages
195mm x 255mm
Includes exclusive bonus 7" single
Written by Robin Turner - forever Heavenly
Designed by Paul Kelly - filmmaker, photographer, graphic designer, East Village
Map art director: Ben Olins
Map illustrator: Danielle Simonelli 

All editions of the book also includes an amazing

"Heavenly Haunts & Hangouts"

 map, designed by Herb Lester Associates. 

Very Limited Special Editions

Working Men's Club exclusive edition -

Angel (part 1) b/w Angel (part 2). You may have heard Angel in all its 12 minute glory in WMC's legendary live sets. Here's the studio version, produced by Ross Orton, split over both sides of a 7".

Saint Etienne exclusive edition

- Spring b/w Spring (instrumental). Spring is taken from Saint Etienne's debut LP, Foxbase Alpha. It is the first time it has been released as a single. The instrumental on the flip side is previously unreleased. 
Release Info

Release Date: 12th November 2020
Format: Hardback Book
Label: White Rabbit