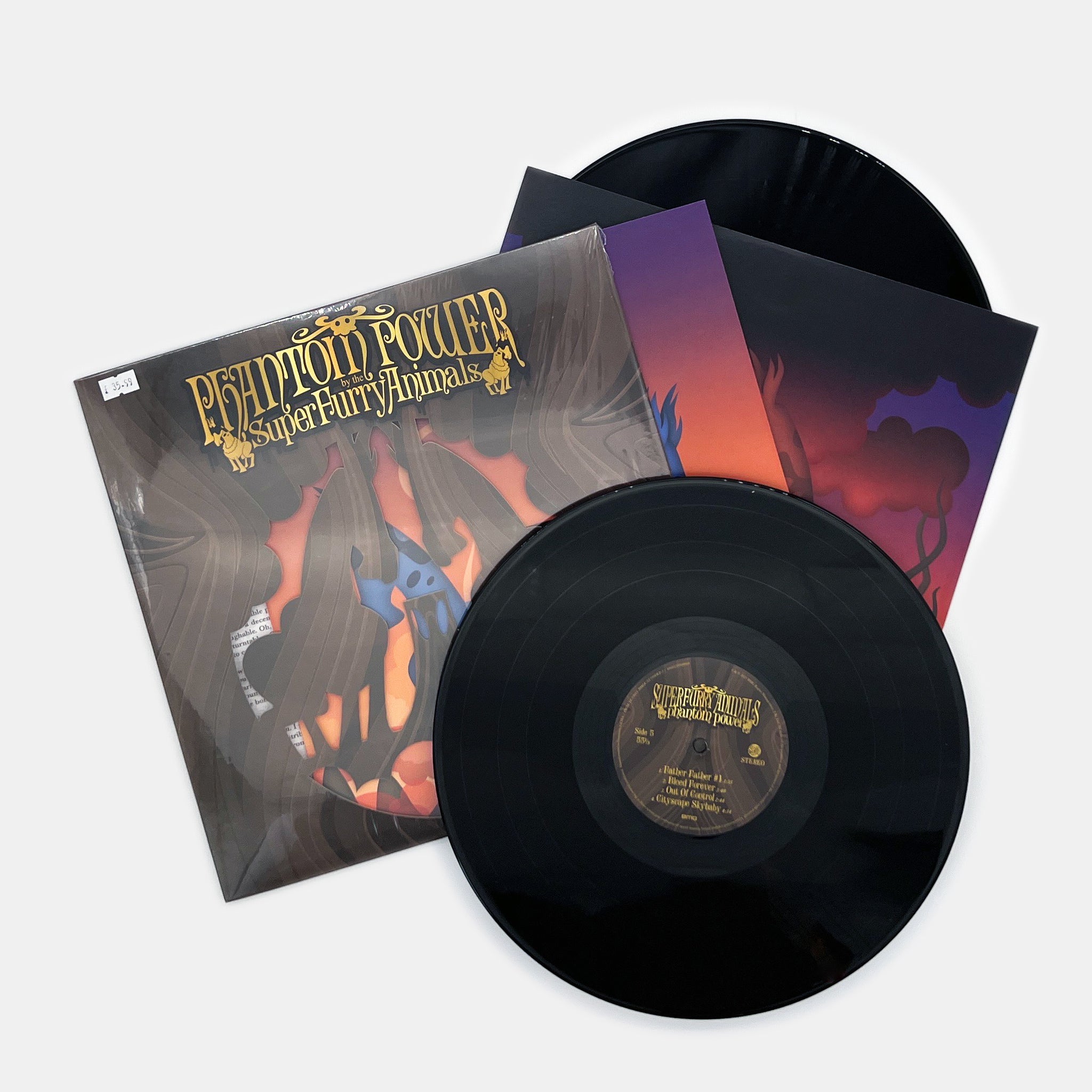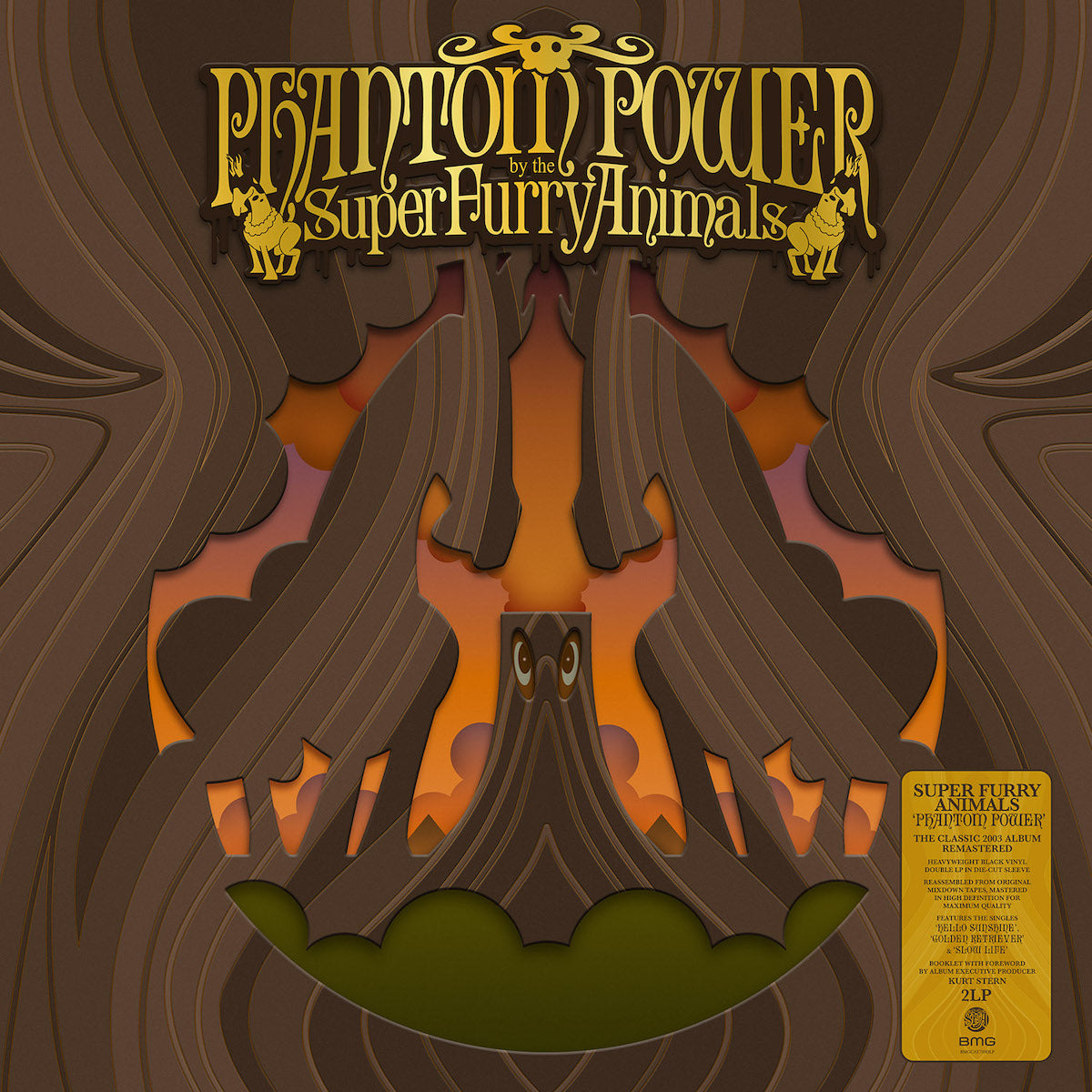 Super Furry Animals - Phantom Power [20th Anniversary Edition]
Description

Super Furry Animals were one of the first post- alternative bands, fusing together a number of disparate musical genres - including power pop, punk rock, techno, and progressive rock - creating a shimmering, melodic, irreverent, and wilfully artsy rock & roll.

Produced by the band, 'Phantom Power', celebrating its 20th anniversary in 2023, keeps a much lower profile than the band's previous work. The album, for the most part, is awash with pedal steel, acoustic guitars and vocal harmonies. But if you think the creative juices have ceased, you could barely be more wrong. Gruff Rhys' songwriting moves a step forward on 'Phantom Power', with playful story-based lyrics about turtles, mingers, ninjas and cabbages contrasting with lines about death, radiation and war.

Editions

• This 2LP heavyweight black vinyl deluxe reissue, with original artwork and die-cut sleeve, has been carefully remastered from the mixdown tapes and includes liner notes from the album's executive producer Kurt Stern.

• Also available as a 3CD format, with two CDs packed with loads of bonus material, including out-takes, demos, and live versions, much of it previously unreleased.
Tracklisting

LP / CD1
1. Hello Sunshine
2. Liberty Belle
3. Golden Retriever
4. Sex, War & Robots
5. The Piccolo Snare
6. Venus & Serena
7. Father Father #1
8. Bleed Forever
9. Out of Control
10. Cityscape Skybaby
11. Father Father #2
12. Valet Parking
13. The Undefeated
14. Slow Life

CD2
1. Father Father #3
2. Summer Snow
3. Blue Fruit
4. Cowbird
5. Sanitizzzed
6. Motherfokker feat. Goldie Lookin Chain
7. Lost Control
8. The Man Don't Give A Fuck (Live)

CD3
1. Father Father*
2. Hello Sunshine*
3. Aluminium Illuminati
4. Cabbages (retitled Cityscape Skybaby)*
5. Golden Retriever*
6. Hummingbird (retitled Cloudberries)*
7. Billy's Gone (retitled Out Of Control)*
8. Head First (retitled Paddling Pools)*
9. No Go (retitled Summer Snow)*
10. Father Father*
11. Sex, War & Robots**
12. Bluebird 1**
13. Bluebird 2**
14. Bluebird 3**
15. Bluebird 4**
16. Walk You Home**
17. The Undefeated**
18. Every Building Has Been Built**
19. Blue Fruit**
20. Valet Parking**
21. Valet Parking***
22. Out Of Control ***
23. Paddling Pools***
24. Miami Vice***
25. Slow Life***

*Stiwdio Ofn Demo, Gwanwyn 2002
**AV Happenings Demo, Chwefror 2002
***Rockfield Rough Mix, Mai 2002
Release Info

Release Date: 8th September 2023
Format: LP or CD
Label: BMG
You never get what you expect, and even then the results are layered musically, emotionally, and lyrically. This is the most richly melodic, inviting album they've recorded.
8.9
One of the very few British bands capable of making truly inventive, technicolor pop music.