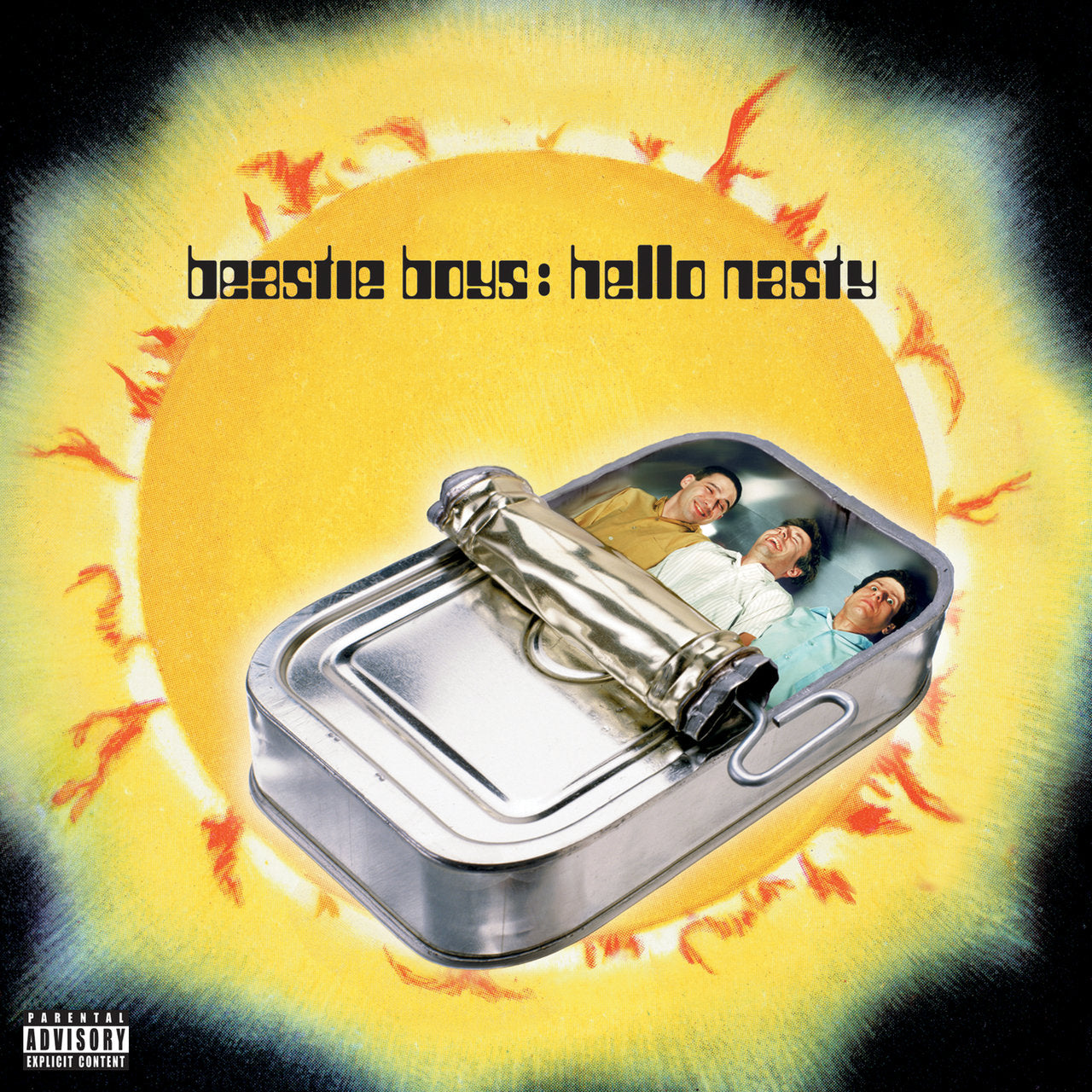 The Beastie Boys - Hello Nasty
Description

"Hello Nasty", the Beastie Boys' fifth album, is a head-spinning listen loaded with analogue synthesizers, old drum machines, call-and-response vocals, freestyle rhyming, futuristic sound effects, and virtuoso turntable scratching. The Beasties had long been notorious for their dense, multi-layered explosions, but "Hello Nasty" was their first record to build on the multi-ethnic junk-culture breakthrough of "Check Your Head", instead of merely replicating it. Hiring DJ Mix Master Mike (one of the Invisibl Skratch Piklz) turned out to be a masterstroke; he and the Beasties created a sound that strongly recalls the spare electronic funk of the early 80s, but spiked with the samples and postmodern absurdist wit that have become their trademarks.

Editions

• 180g remastered audiophile pressing in gatefold sleeve with full colour inner sleeves.
Tracklisting

Side A
1. Super Disco Breakin'
2. The Move
3. Remote Control
4. Song For The Man
5. Just A Test
6. Body Movin'

Side B
1. Intergalactic
2. Sneakin' Out The Hospital
3. Putting Shame In Your Game
4. Flowin' Prose
5. And Me
6. Three MC's And One DJ

Side C
1. The Grasshopper Unit (Keep Movin')
2. Song For Junior
3. I Don't Know
4. The Negotiation Limerick File
5. Electrify

Side D
1. Picture This
2. Unite
3. Dedication
4. Dr. Lee, PhD
5. Instant Death
Release Info

Release Date: 2015
Format: 2LP
Label: Capitol