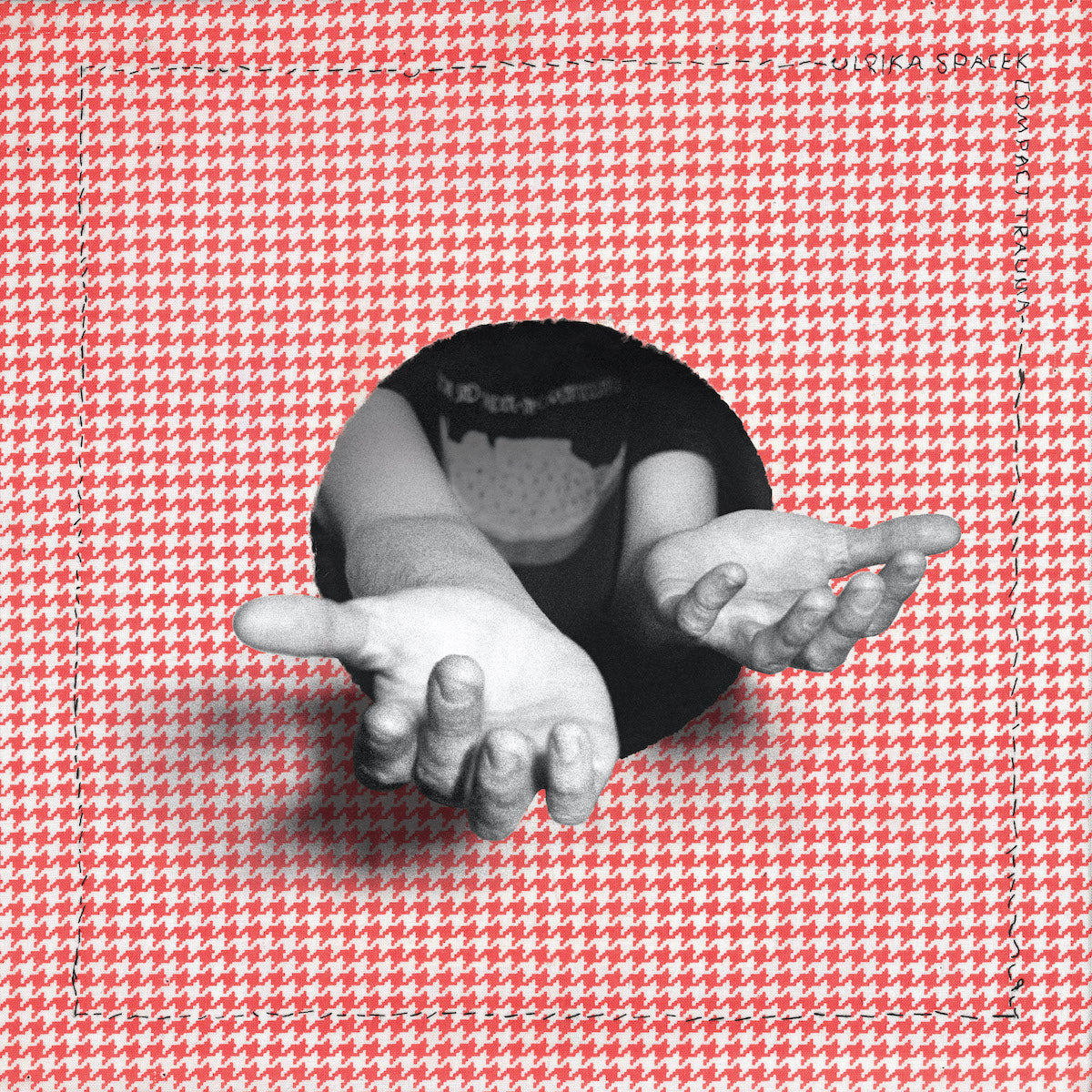 Ulrika Spacek - Compact Trauma
Description

Close to five years on from their last transmission, Ulrika Spacek resurface from self-imposed exile with their third album, Compact Trauma, a collection of songs that function as a chance treatise of sorts for our current collective condition. With a title like that arriving at this point in time, it's tempting to interpret the record solely in the context of the global events of the past few years, but the roots of these ten songs arc back much further in time, charged with their own personalised internal damage.

Mid 2018, approaching exhaustion and feeling increasingly fragile from the stresses of itinerant road life, the five-piece of Rhys Edwards, Rhys Williams, Joseph Stone, Syd Kemp and Callum Brown began work in earnest on the follow up to their second album, Modern English Decoration. Released less than a year earlier and having promoted it constantly in the months that followed, now might have represented a fine moment for the band to take a breath. Yet Ulrika Spacek were not familiar with the concept of slowing down, conditioned by a strong work ethnic and the demands of capricious touring cycles that necessitated more content and at speed. Moving too fast, it was difficult to avoid the hazards up ahead.

The band's previous albums had both been recorded in KEN, a studio and rehearsal space in Homerton that also doubled as their shared home. As writing for album three began, KEN suddenly became another victim to the indiscriminate violence of gentrification, rendering the project both hub- and homeless. Writing and recording at KEN was then abruptly shifted to a professional studio in Hackney, only the second time they had worked in such conditions, and tensions and logistical difficulties soon became apparent. The enforced switch to an unfamiliar locale would have been discomforting enough, but when allied with the fractures already beginning to splinter through the band, made for an especially frazzled experience. Somehow, a record began to emerge piecemeal from the gloom, though it was one obviously infected with its circumstances.

Trauma, in its myriad forms, is often hard to qualify, even harder to rationalise. When something begins to go wrong, how do you gain perspective? What is a temporary roadblock, and what is unmitigated disaster? In its first phase of life, Compact Trauma was a document of a band striving to perfect an idea while the universe around them seemed to want to shut down. And then, at an impasse of sorts and with a record halfway complete, it suddenly did. If Ulrika Spacek were a band in need of the breaks applying, it was the force of a global pandemic that made it happen. As the world stood still, Compact Trauma was filed away, unfinished and unheard by the wider world, possibly to remain that way forever. And yet, there was to be a second act. If mutability is our tragedy, it's also our hope, clearer days slowly began to emerge as the bad slipped away. The wound, as the saying goes, is the place where the light enters you.
Editions

Indie LPs are pressed on frosted clear with black middle vinyl.
Tracklisting

1. The Sheer Drop
2. Accidental Momentary Blur
3. It Will Come Sometime
4. Lounge Angst
5. Diskbänksrealism
6. Through France With Snow
7. If The Wheels Are Coming Off, The Wheels Are Coming Off
8. Compact Trauma
9. Stuck At The Door
10. No Design
Release Info

Release Date: 10th March 2023
Format: LP or CD
Label: Tough Love