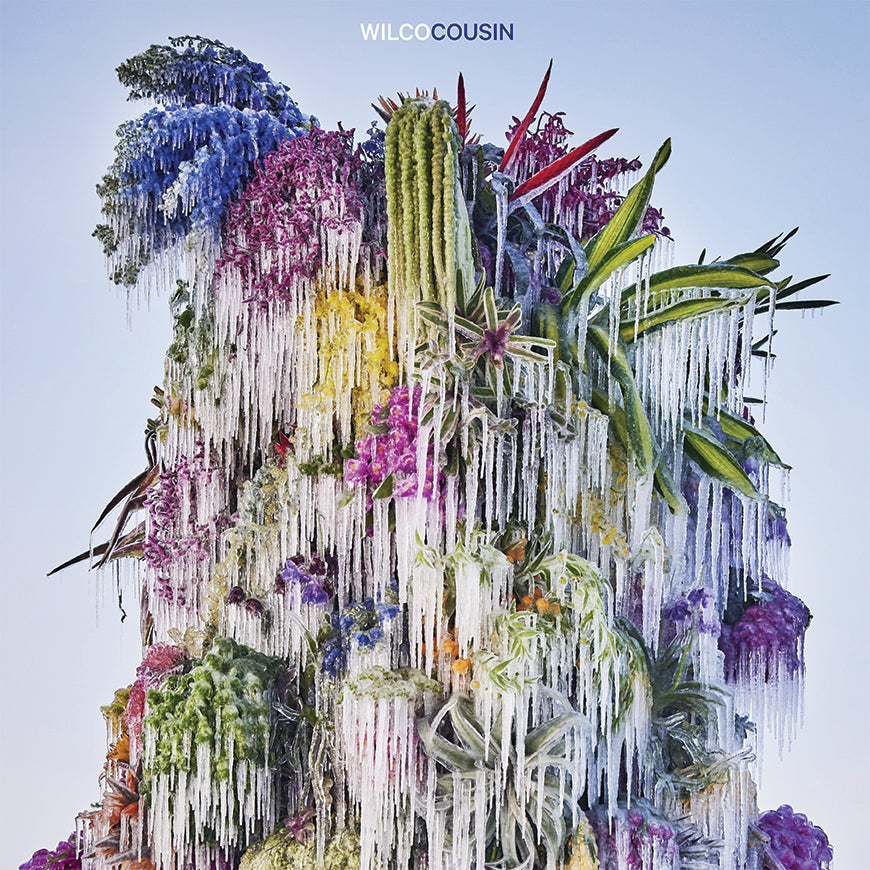 Description

Wilco's thirteenth studio album, Cousin, was recorded in the band's legendary Chicago studio The Loft over a period of two years. The ten new tracks are written by band leader Jeff Tweedy, and feature musical performances by the long time lineup of Nels Cline, Mikael Jorgensen, Glenn Kotche John Stirratt, Pat Sansone and, of course, Tweedy on lead vocals.

After a short detour back into their country influenced roots via last year's Cruel Country double album, Cousin sees Wilco back in their more familiar progressive and experimental rock territory. Tweedy's singular songwriting voice is in full evidence, with lyrics weaving across a variety of topics from the iconoclastic to the introspective.

Adding a unique and new element to the recording process was the attachment of Welsh singer/songwriter Cate Le Bon to the project as producer the first time an outsider has been actively involved in a Wilco recording session for over ten years. Le Bon brought her unique musical perspective to the band's trademark sound and provided them with an inspiring new challenge to push their musical boundaries.
Tracklisting

1. Infinite Surprise
2. Ten Dead
3. Levee
4. Evicted
5. Sunlight Ends
6. A Bowl and A Pudding
7. Cousin
8. Pittsburgh
9. Soldier Child
10. Meant To Be
Release Info

Release Date: 29th September 2023
Format: LP or CD
Label: dBpm Records
"As on many of Wilco's best songs, Tweedy sounds like he's reaching for stability in a storm and it keeps slipping just out of reach."
7.1