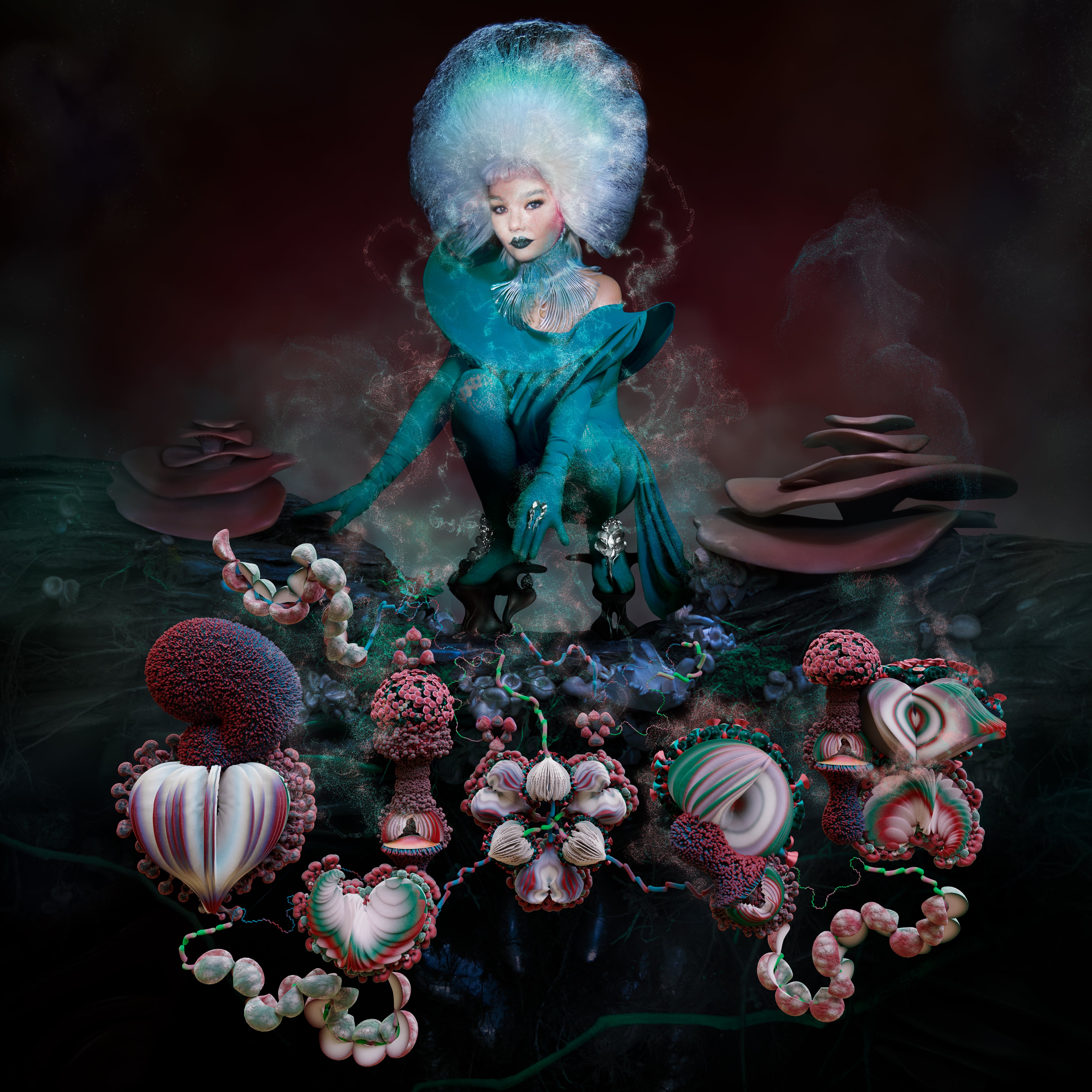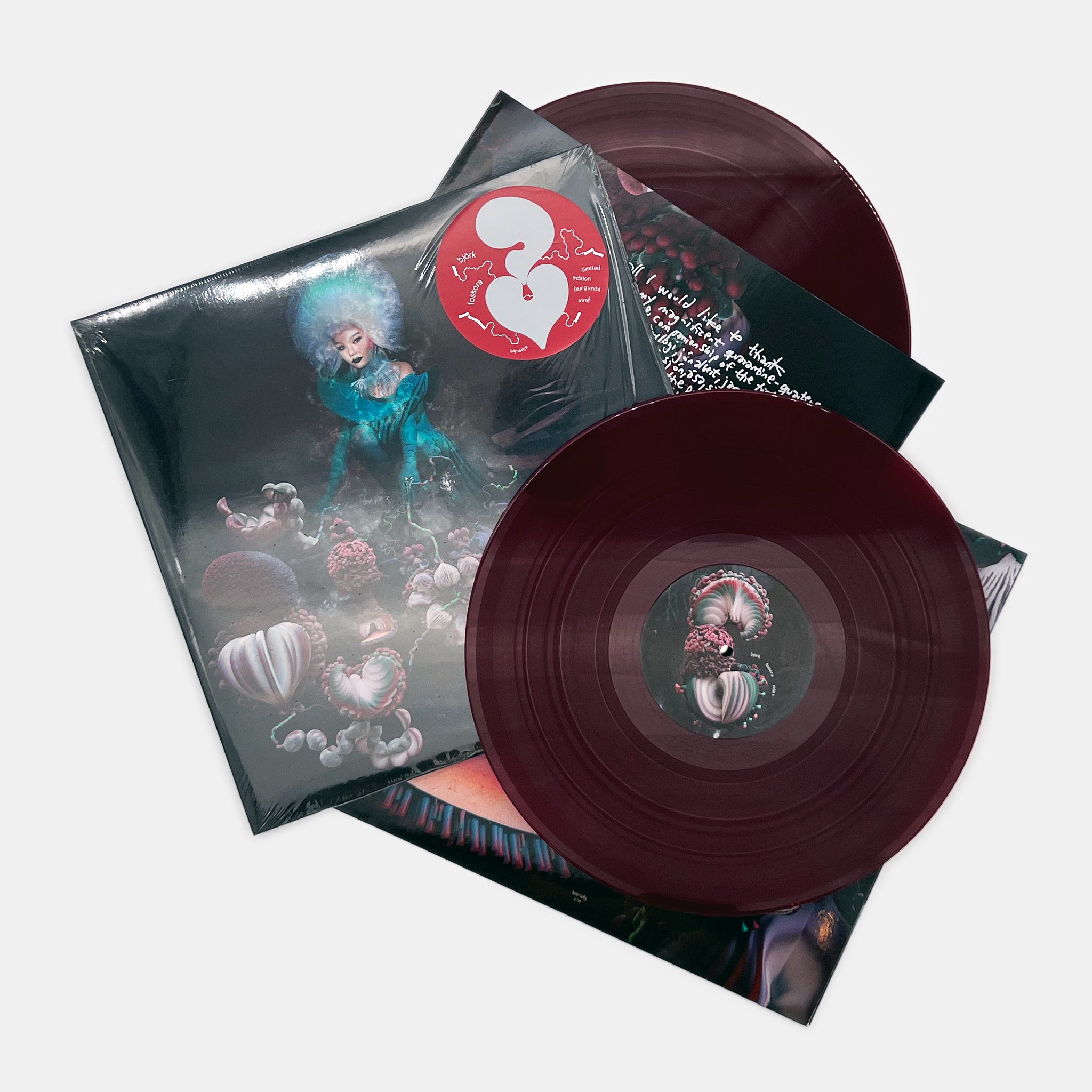 Description

Very few albums are as highly anticipated as this one. Don't miss out on the exclusive double Burgundy pressing.

Fossora features collaborations with Serpentwithfeet and Indonesian punks Gabber Modus Operandi, as well as contributions from her son Sindri and daughter Doa.

We've also read that the "biological techno" album is mostly around the 80-90 beats per minute mark because that is the speed she walks at.

each album always starts with a feeling that i try to shape into sound this time around the feeling was landing (after my last album utopia which was all island in the clouds element air and no bass) on the earth and digging my feet into the ground it was also woven into how i experienced the "now" this time around 7 billion of us did it together nesting in our homes quarantining being long enough in one place that we shot down roots. my new album "fossora" is about that. it is a word i made up. it is the feminine of fossore (digger, delver, ditcher). so in short it means "she who digs" (into the ground) so sonically it is about bass , heavy bottom-end, we have 6 bass clarinets and punchy sub. i would like to especially thank bergur þórisson and heba kadry, side project , el guincho , hamrahlíð choir , soraya nayyar , clarinet sextet murmuri , siggi string quartet ensemble , emilie nicolas , serpentwithfeet, viibra and last but not least : sindri and dóa. visuals were made by viðar logi , james merry , m/m , nick knight , andy huang , edda , isshehungry , tomi , sayaka , sunna , sara and heimir and my ever so loyal and magnificent team : derek , rosamary , catherine , chiara , hilma and móa

- Bjork
Editions

Available on a very limited Indie shop exclusive Burgundy colour vinyl pressing.
Release Info

Release Date: 30th September 2022
Format: 2LP, CD or Tape
Label: One Little Independent Records
"Björk is grounded back on earth, searching for hope in death, mushrooms, and matriarchy, and finding it in bass clarinet and gabber beats."
8.4