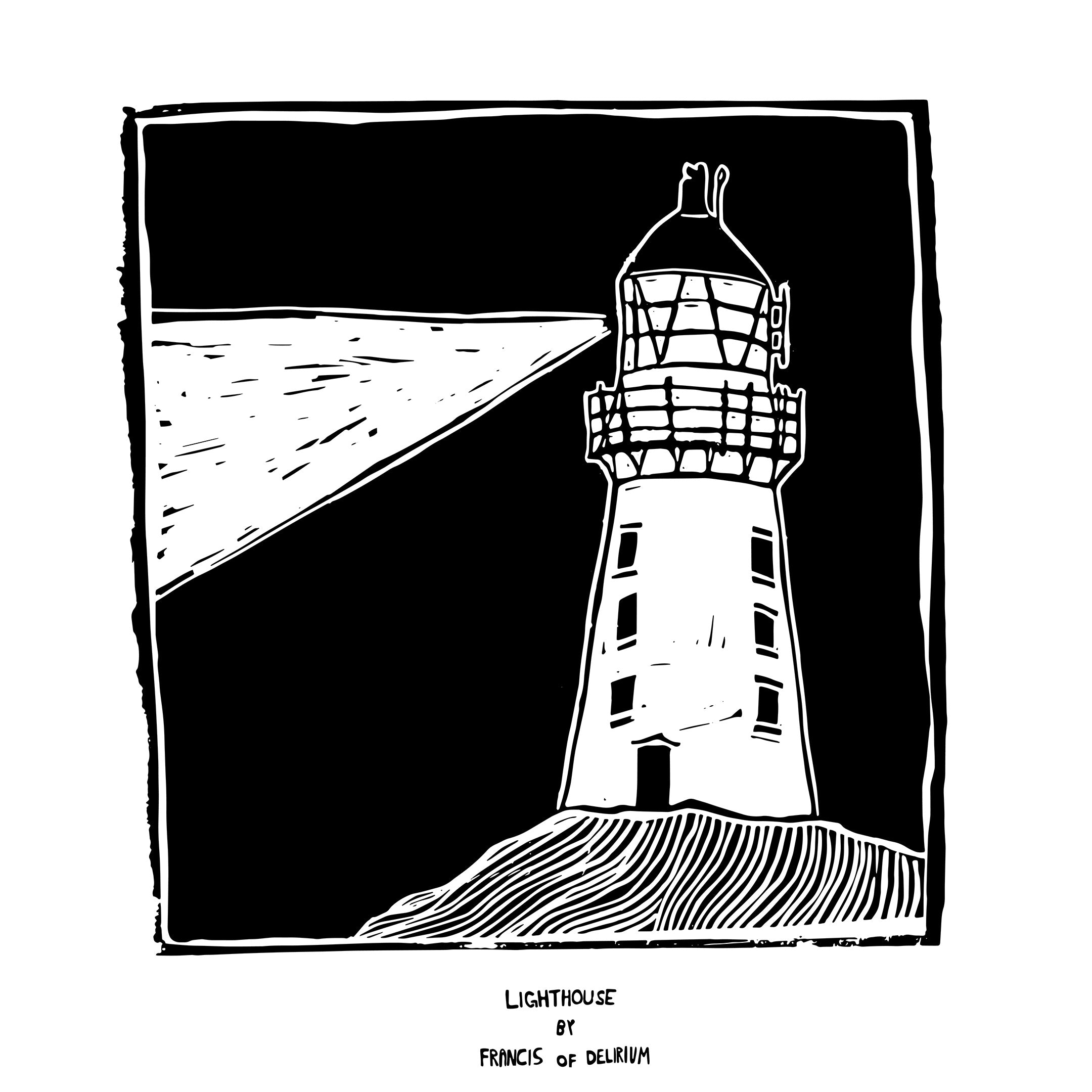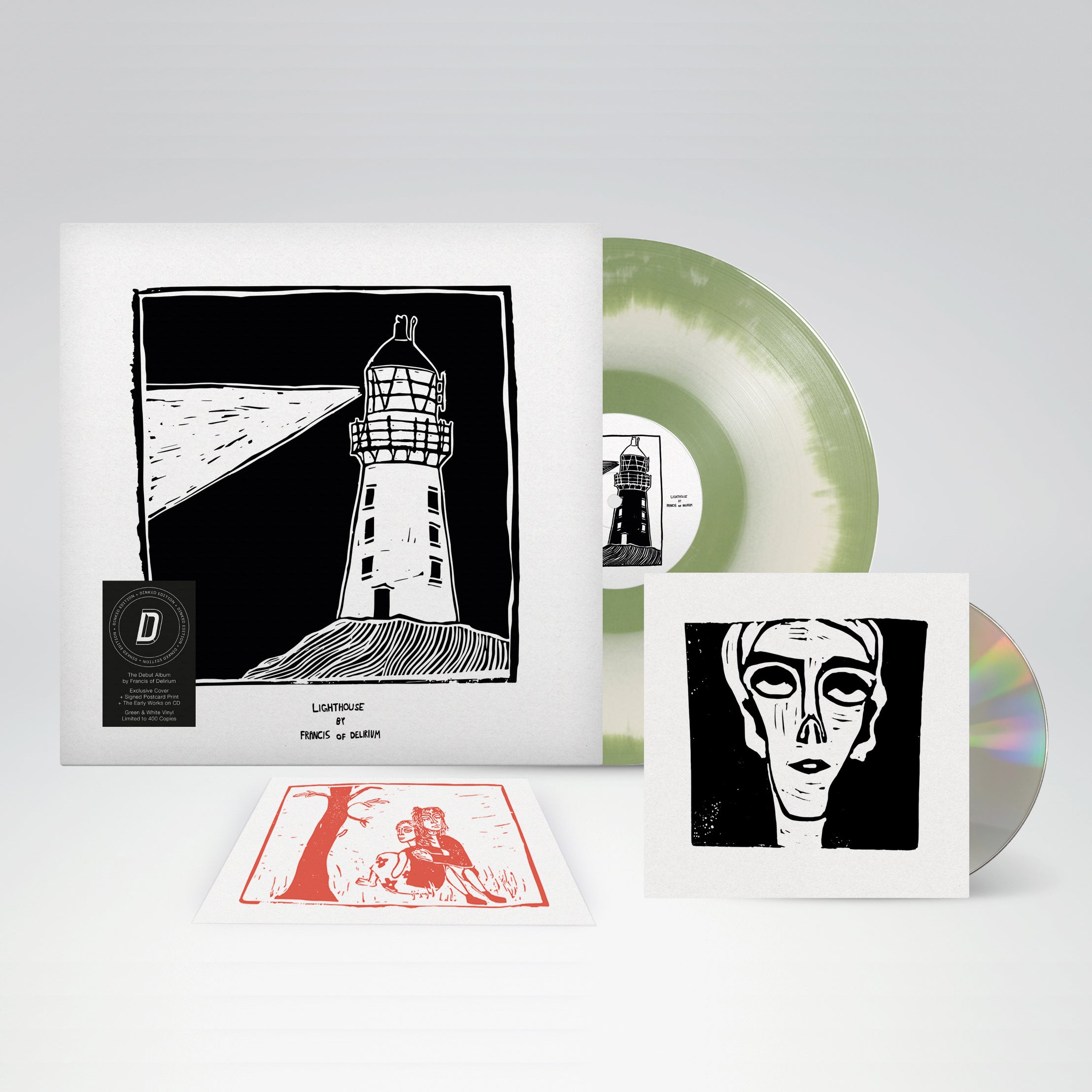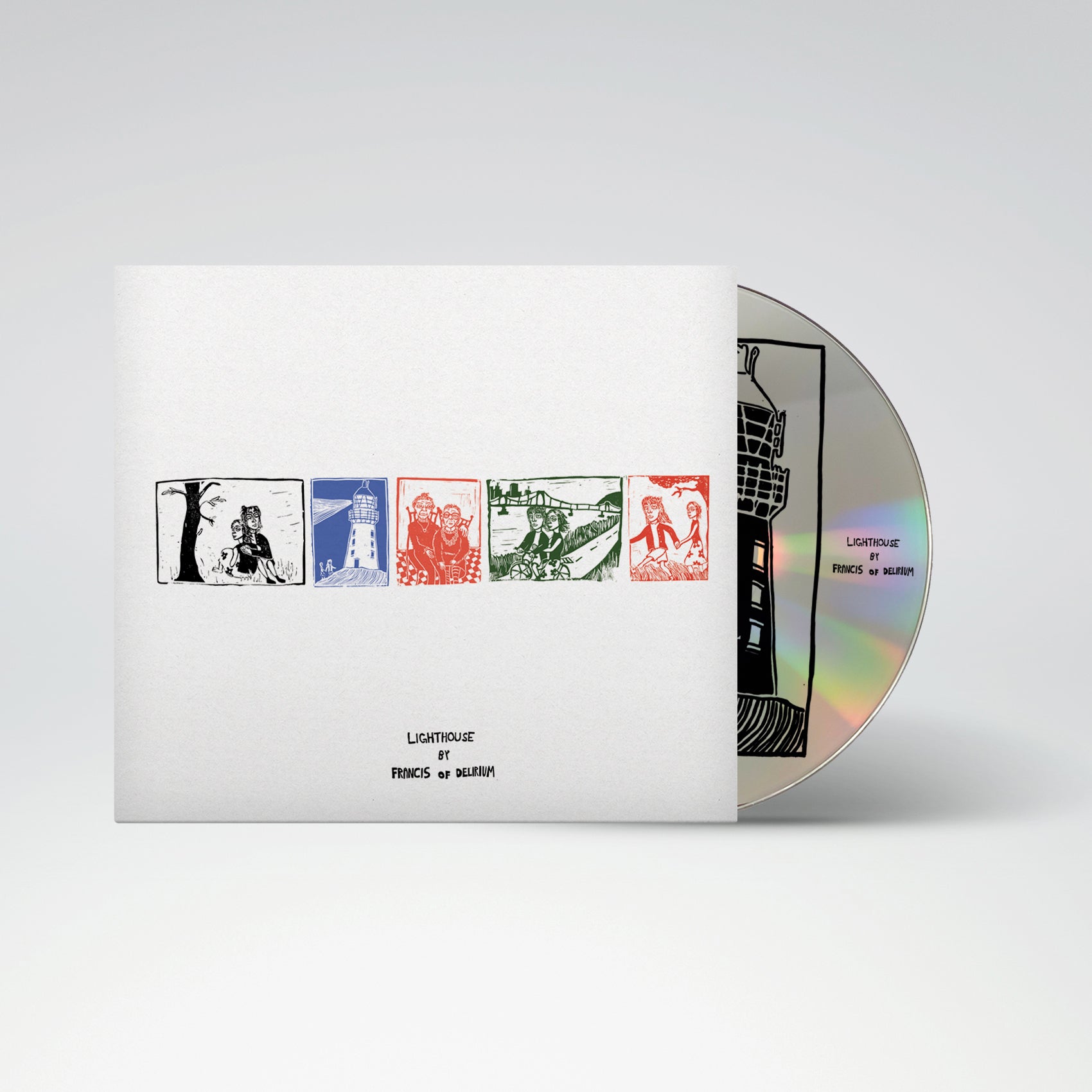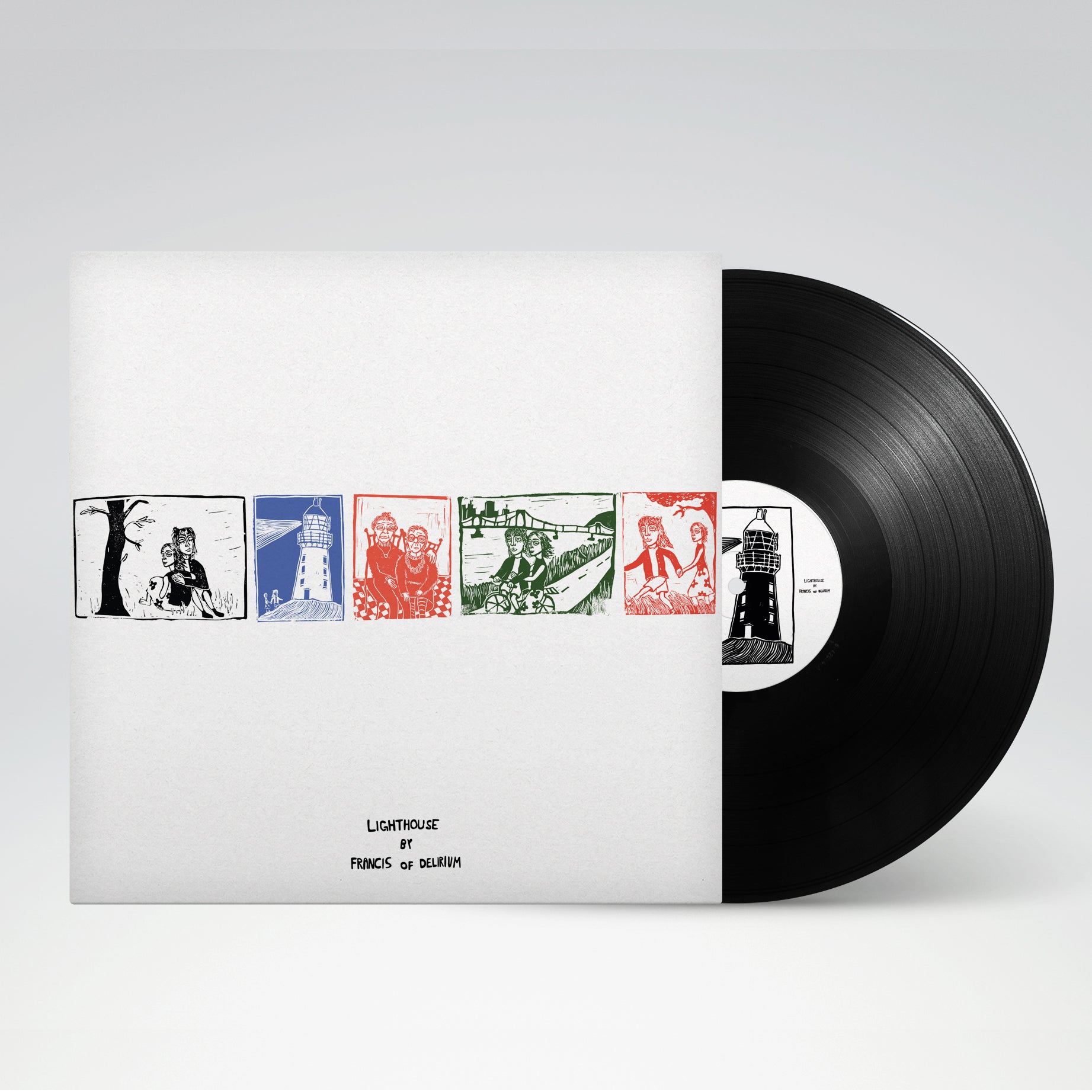 Francis Of Delirium - Lighthouse
This product is available on pre order with a limited discounted price.
Description

Since first emerging in early 2020 with the anthemic 'Quit Fucking Around' and releasing a critically acclaimed 3-part EP trilogy between 2020 and 2022, Francis of Delirium gained praise for distilling the angst and despair that plagues a generation who faces an uncertain present and future.

Francis of Delirium was shortlisted for 2022's highly prestigious ESNS Music Moves Europe Award, as well as gaining accolades from the world's music press and supporting some of the biggest artists on the planet, at still only 22 years old. A restless energy and desire to connect with the listener lies at the core of the project, with Jana's personal lyrics being underpinned by a fierce rock sound that is as liberating as it is intense. Hailed as a Gen Z'er excitingly redrawing 90s classic indie rock (unsurprising given her chief collaborator Chris Hewett hails from Seattle and is three decades her senior) a deep admiration for contemporary acts such as Car Seat Headrest, Japanese Breakfast, Mitski, Phoebe Bridgers and Sufjan Stevens is also abundantly clear.

The upcoming album is titled 'Lighthouse', as their music has always straddled the line of light and darkness, both musically and lyrically. Expanding the instrumentation by incorporating more pianos and acoustic guitars, the tracks on 'Lighthouse' are intimate and disarming.
Editions

• Dinked Edition 271
• Olive Green & White swirl vinyl *
• Alternative artwork sleeve – a lino print design by Jana Bahrich (Francis of Delirium)*
• Exclusive design signed postcard *
•Bonus CD compilation (8 catalogue tracks & an acoustic version of 'Real Love') with unique artwork *
• Numbered edition of 400 *

* EXCLUSIVE to Dinked Edition
Tracklisting

Side A
1. Ballet Dancers (Never Love Again)
2. Real Love
3. First Touch
4. Want You
5. Blue Tuesday
6. Cliffs

Side B
7. Starts to End
8. Alone Tonight
9. Something's Changed
10. Who You Are
11. Give it Back to Me
Release Info

Release Date: 22nd March 2024
Format: LP or CD
Label: Dalliance
"Tackling big existential questions and turbulent emotions, (Francis of Delirium) throw off promising sparks of brilliance."
Pre Order FAQ
When is this released?

Francis Of Delirium - Lighthouse is available for Pre Order now and has a scheduled release date of 22nd March 2024.

In the event of any delays to this date, we will try to keep this page updated in the '⚠ Updates' tab.
When will I get it?

We ship pre order items to arrive with you on or as close as possible to release day.

Please note; If you make a purchase from Drift that includes both Pre Order titles and in-stock titles, we will ship your entire order as one when all items are released. Read More.
What is the discount?

Usually between 10-15%. This will revert to full RRP during the week of release.