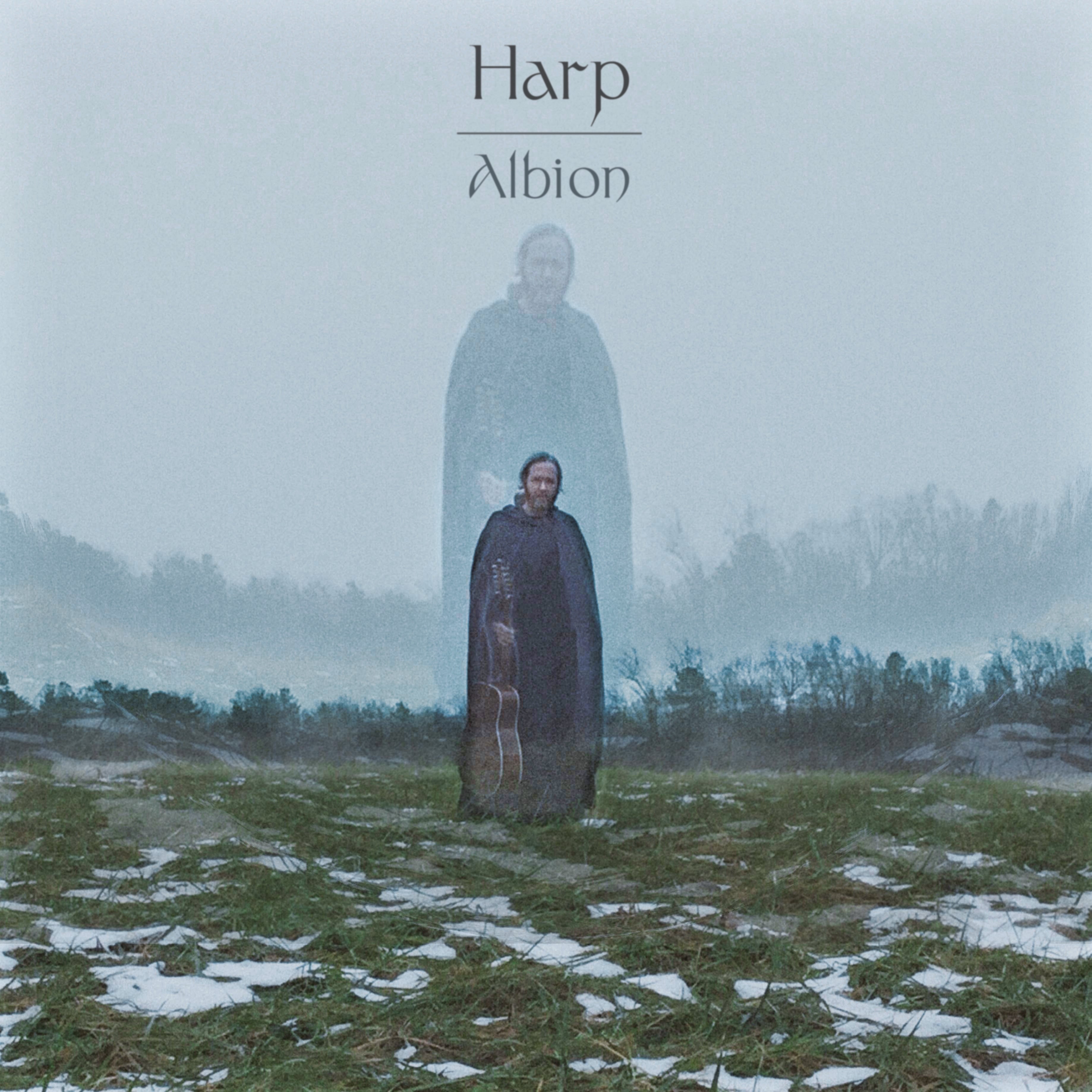 This product is available on pre order with a limited discounted price.
Description

Bella Union are thrilled to release the long-awaited debut solo album Albion by Harp, the adopted name of Tim Smith, formerly the singer and principal songwriter of Texan legends Midlake, who is joined by his wife, Kathi Zung.

The road to Albion might have been long and winding, and bumpy to boot, but the music Harp has created is steeped in sublime melody, mood, drama and detail, its ten songs and two mood-matching instrumentals framed by a mesh of acoustic/electric guitars, soft shades of keyboards and Smith's gorgeous voice; in other words, the quintessence of what drew people in the first place to his work with Midlake.

But Albion has starker, darker hues than Smith is typically renowned for, which lifts Albion to new heights in his canon; likewise, the level of personal revelation. These are songs about the human condition, from love - both lost and found – to faith, anxiety to joy, fear to acceptance, all couched in a highly distinct poetic language.

Since leaving Midlake, Smith has performed just once, with Lost Horizons (at London's Festival Hall in 2018), the collective co-founded by Bella Union boss (and former Cocteau Twin) Simon Raymonde, after Smith had contributed vocals and lyrics to "She Led Me Away" for the collective's 2017 debut Ojalá. Smith subsequently went on to contribute vocals and lyrics for the track "Grey Tower" on Lost Horizons' second album, In Quiet Moments. Those were all-too-rare sightings of Smith, but Albion's day has come, and in a manner of speaking, in many aspects of his life, Smith has finally come home.

Tracklisting

1 The Pleasant Grey
2 I Am The Seed
3 A Fountain
4 Daughters of Albion
5 Chrystals
6 Country Cathedral Drive

Side B
1 Shining Spires
2 Silver Wings
3 Seven Long Suns
4 Moon
5 Throne of Amber
6 Herstmonceux
Release Info

Release Date: 1st December 2023
Format: LP or CD
Label: Bella Union
Pre Order FAQ
When is this released?

Harp - Albion is available for Pre Order now and has a scheduled release date of 1st December 2023.

In the event of any delays to this date, we will try to keep this page updated in the '⚠ Updates' tab.
When will I get it?

We ship pre order items to arrive with you on or as close as possible to release day.

Please note; If you make a purchase from Drift that includes both Pre Order titles and in-stock titles, we will ship your entire order as one when all items are released. Read More.
What is the discount?

Usually between 10-15%. This will revert to full RRP during the week of release.