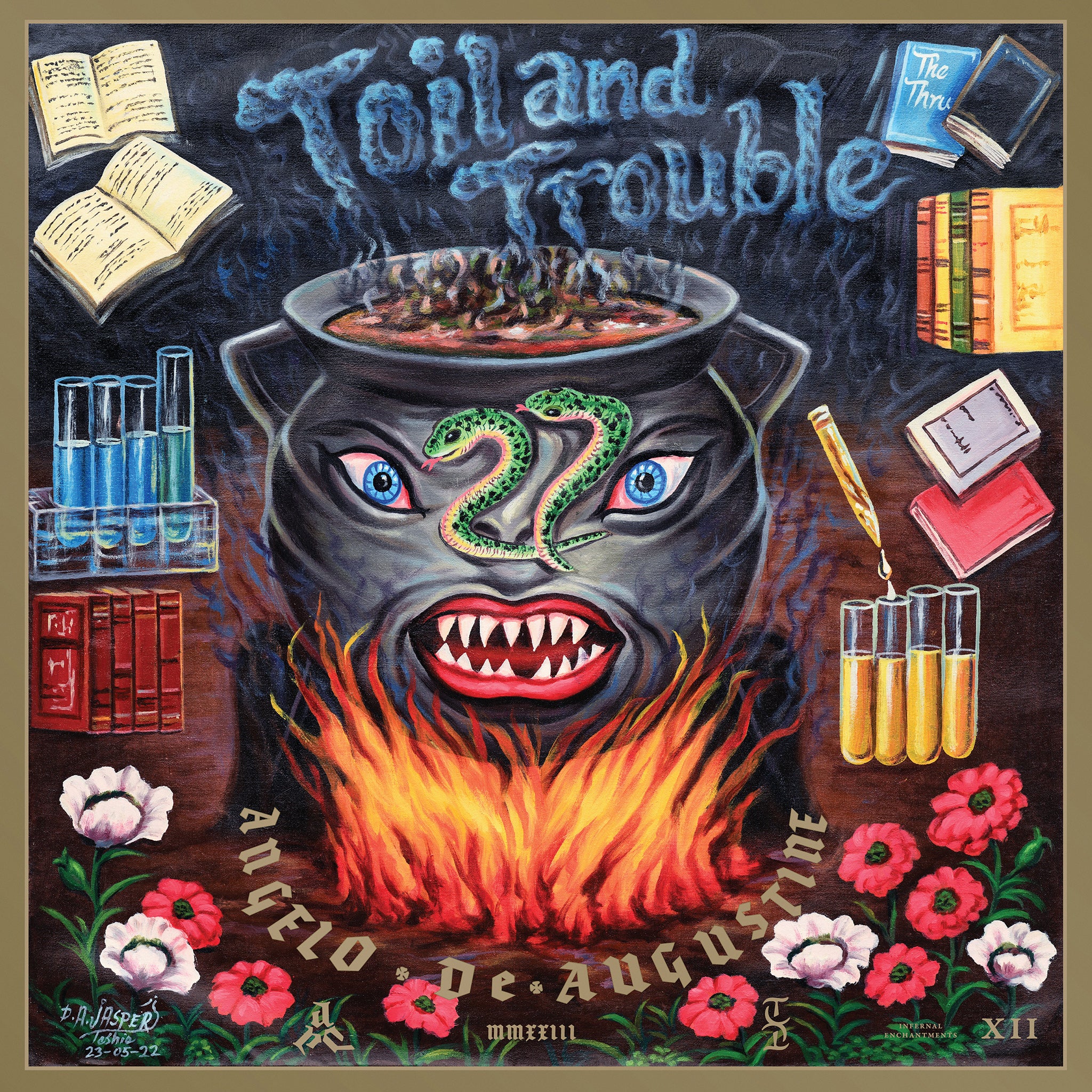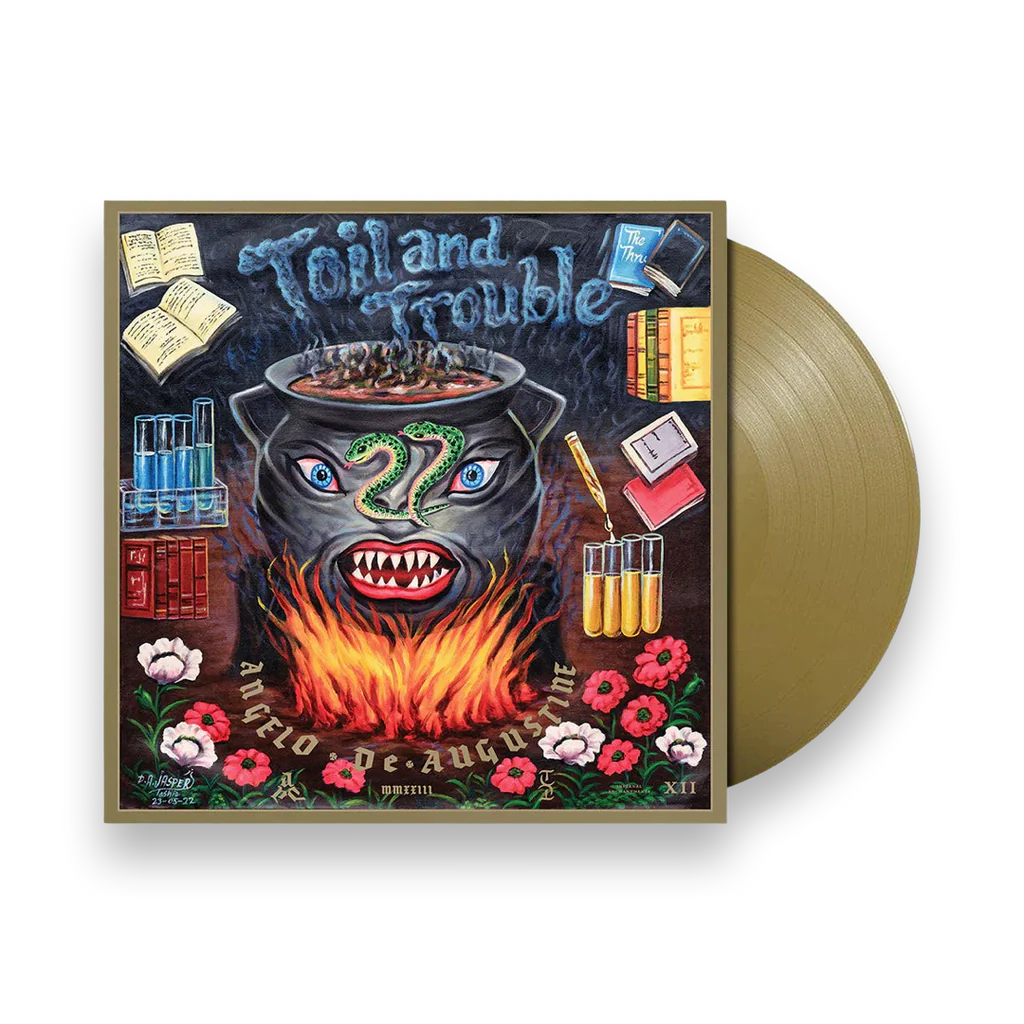 Angelo De Augustine - Toil and Trouble
Description

The fourth solo album from Angelo De Augustine, Toil and Trouble exists according to its own quixotic logic, inhabiting a psychic landscape as sublimely mystifying as a fever dream or fairy tale. In creating such an all-enveloping body of work, the Southern California-based artist spent nearly three years working alone and exploring the vast expanse of his imagination. "This album came from thinking about the madness of the world right now and how overwhelming that can be," says De Augustine. "I used a sort of counter-world as a guide to try to gain some understanding of what's actually going on here—I had to take myself out of reality in order to try to understand reality." At turns bewitching and devastating and ineffably lovely, the result is the most visionary work yet from a singular songwriter, revealing his profound capacity to alchemize pain into extraordinary beauty.
Editions

+ Limited Gold colour vinyl pressing.
+ Artwork by Daniel Anum Jasper.
Tracklisting

1. Home Town
2. The Ballad of Betty and Barney Hill
3. Memory Palace
4. Healing Waters
5. The Painter
6. I Don't Want to Live, I Don't Want to Die

Side B
1. Another Universe
2. Song of the Siren
3. Blood Red Thorn
4. Naked Blade
5. D.W.O.M.M.
6. Toil and Trouble
Release Info

Release Date: 30th June 2023
Format: LP or CD
Label: Asthmatic Kitty
Fluttering synthesisers, sweeping strings, grounding brass and sentimental xylophone melodies surround carefully fingerpicked guitar, all providing a rich bed for his soft, distinctive voice.
8/10