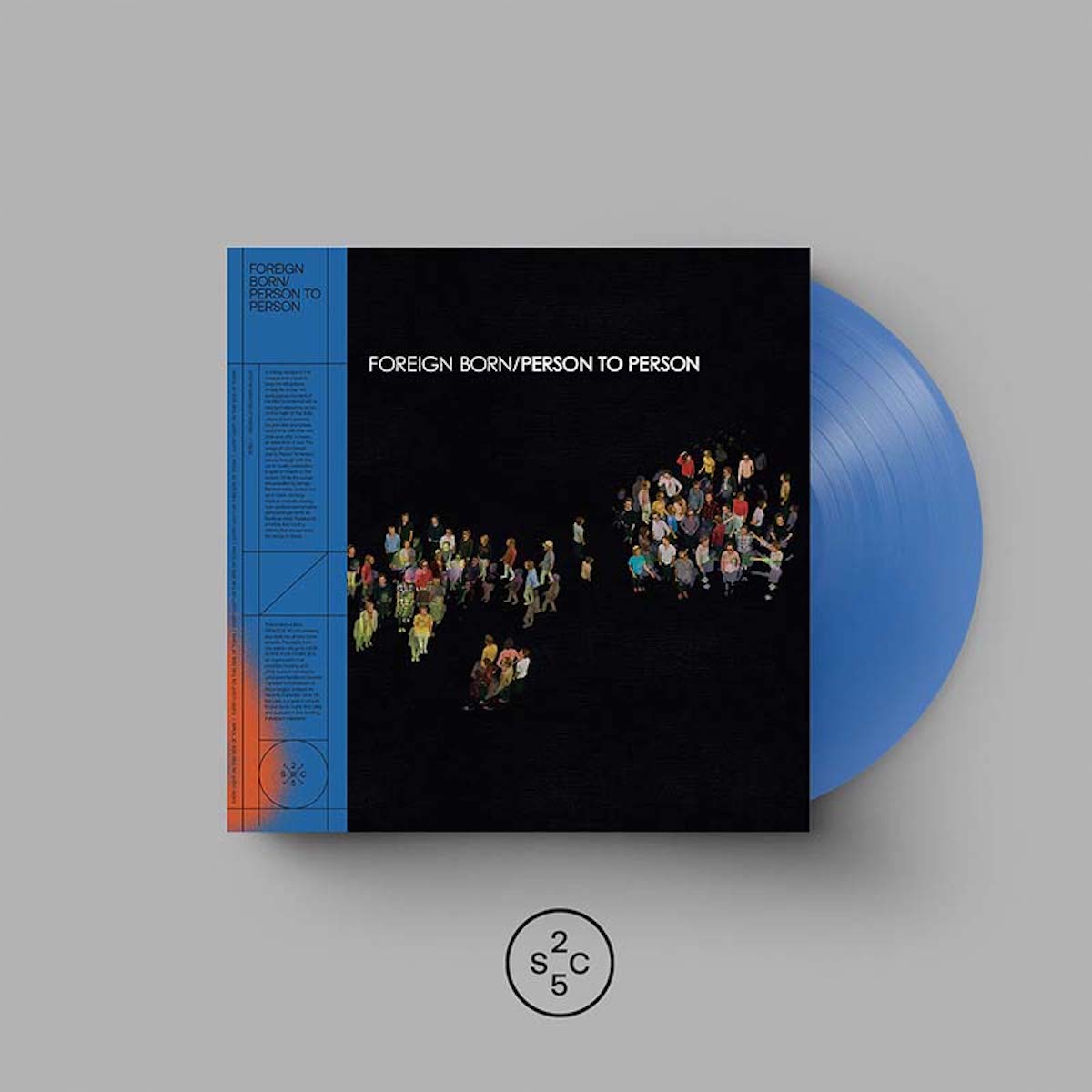 Foreign Born - Person to Person [Secretly Canadian 25th Anniversary Edition]
Description

Secretly Canadian's 25th Anniversary limited edition color vinyl with exclusive anniversary cover art + obi.

+ Opaque blue vinyl. 

An album of dense pop that justifies the band's place among top songsmithing contemporaries like Cass McCombs and James Mercer, as well as greats like (dare I say it?) David Bowie (There, I said it). But the band is able to bypass the "songwriter" label by delivering a much more collective sound -- you know, like a BAND. African high-life guitars are countered with New Wave wash; the sound of a band daring to keep its pallet open to most any influence -- from U2 to The Feelies. If the Walkmen weren't afraid to go out in Bermuda shorts and flip-flops, you may have a sound close to this... like it could be Phil Spector's mid-70's 'lost recordings' inspired by the depth of second-line drum bands from New Orleans. It's been said that Foreign Born is an anthem band without "the" fist-pumping anthem, which may be true. And this is OK, because the trade-off is for an album far more cerebral and sustaining. The thing with summer anthems is that they only last a summer, Foreign Born delivers the soundtrack for the backyard BBQ of the ages.
Release Info

Release Date: 3rd December 2021
Format: Ltd LP
Label: Secretly Canadian