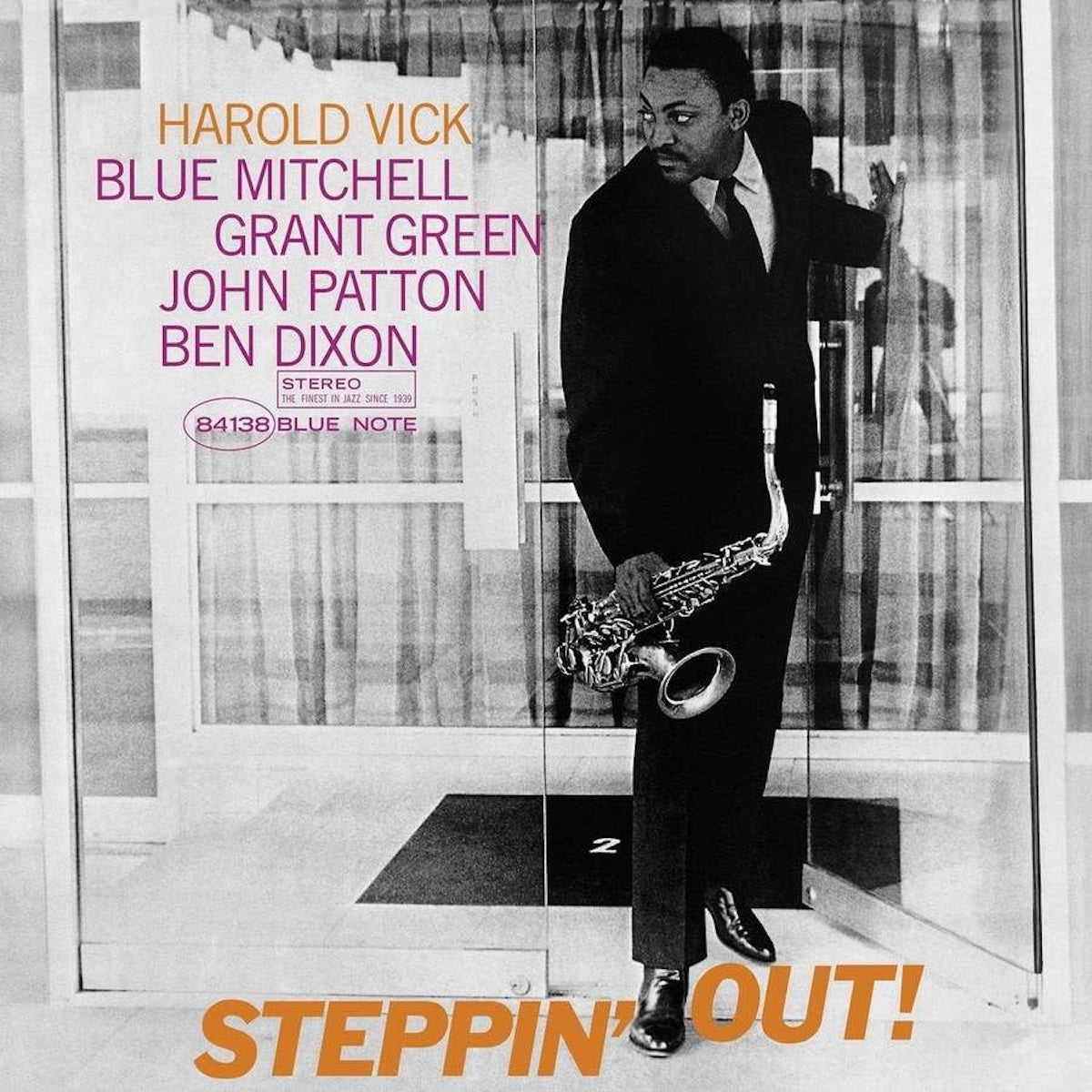 Harold Vick - Steppin' Out!
This product is available on pre order with a limited discounted price.
Description

In 1963, tenor saxophonist Harold Vick made his sole album as a leader for Blue Note, the underrated soul jazz gem Steppin' Out. The record finds its groove from the first downbeat and stays firmly in the pocket throughout this set featuring Blue Mitchell, Grant Green, John Patton, and Ben Dixon.

This stereo Tone Poet Vinyl Edition was produced by Joe Harley, mastered by Kevin Gray from the original analog master tapes, pressed on 180g vinyl at RTI, and packaged in a deluxe gatefold tip-on jacket.

Release Info

Release Date: 4th November 2022
Format: LP
Label: Blue Note
Pre Order FAQ
When is this released?

Harold Vick - Steppin' Out! is available for Pre Order now and has a scheduled release date of 4th November 2022.

In the event of any delays to this date, we will try to keep this page updated in the '⚠ Updates' tab.
When will I get it?

We ship pre order items to arrive with you on or as close as possible to release day.

Please note; If you make a purchase from Drift that includes both Pre Order titles and in-stock titles, we will ship your entire order as one when all items are released. Read More.
What is the discount?

Usually between 10-15%. This will revert to full RRP during the week of release.