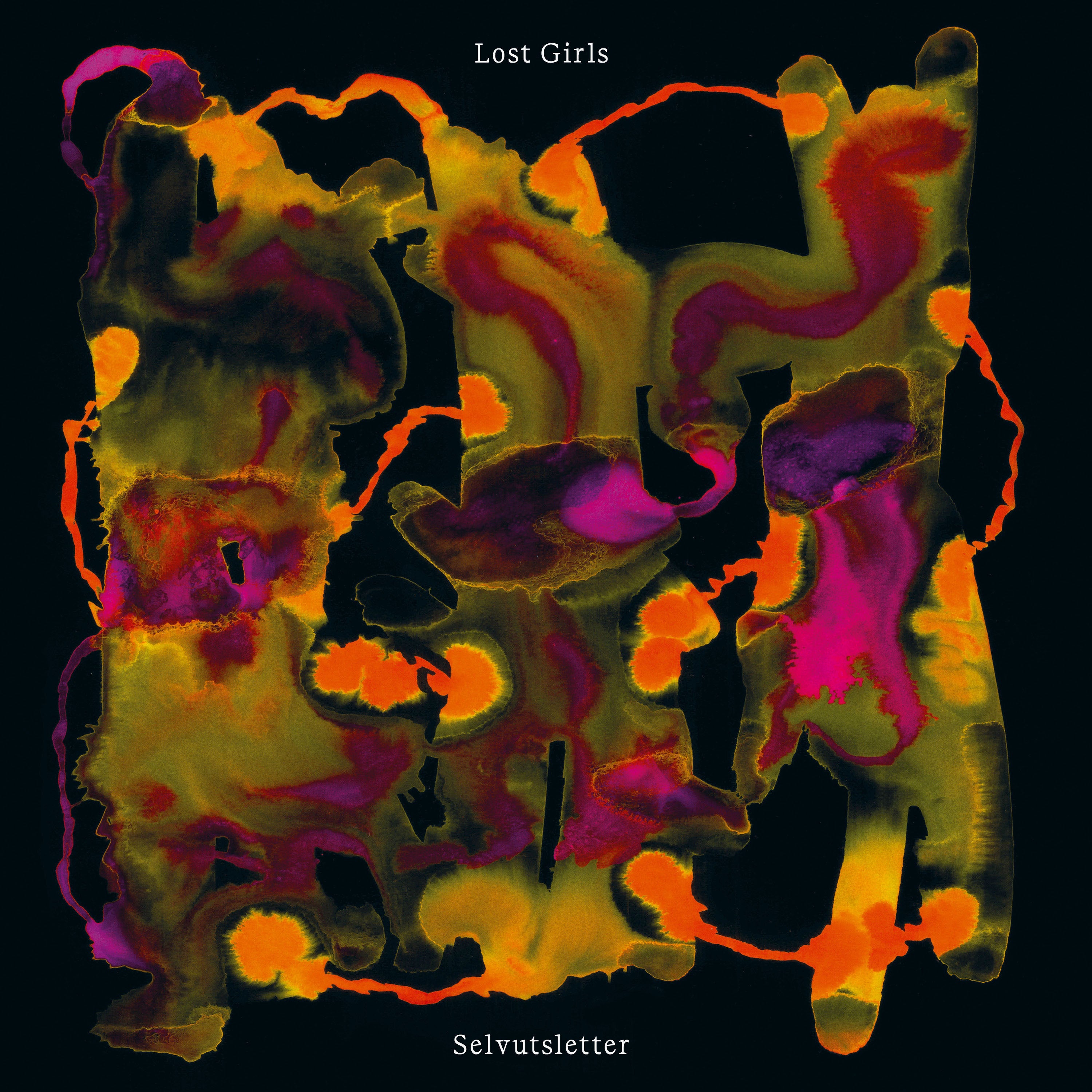 Lost Girls - Selvutsletter
Description

After collaborating together for more than a decade, Jenny Hval and Håvard Volden released their first album under the Lost Girls moniker in 2021: Menneskekollektivet. The record received rave reviews, including a Best New Music mark at Pitchfork. On October 20th, 2023, the duo will release their second album Selvutsletter.

Like its predecessor, the album title is a made up Norwegian word, a word that almost exists. The band's own translation of Selvutsletter is «self-effacer»: Someone who tries to erase themselves. Someone who is cleaning out themselves. Performing exorcism. Or perhaps just getting older, less interested in their own present self.

In 2022, Lost Girls were booked to perform a concert at Les Subsistances in Lyon, together with a few Norwegian performing arts groups performing their pieces. The band decided to use the opportunity to create all new material, and think of it as a coherent piece. Working in tandem, with Volden creating beats and wild sets of guitar chords and Hval restructuring the parts, creating melodies, words and adding more sounds, they started spiraling into unchartered territory of shorter, more concise and melodic songs than their debut LP Menneskekollektivet.

As the material developed, words already embedded in the chords, guitar sounds and rhythms began to dance around. Lyrics about cities after dark, music rituals and band practices of the 90s, and the early days of the internet began to take shape. These were Hval's own memories of her hometown and her obsession with creating music as a way of leaving it behind or even setting it on fire. Selvutsletter is, in that sense, about retracing Hval and Volden's steps back to how it felt to discover music, the intensely physical and communal experience of creating something. Certain tracks even go back further, to discover possible happenings in Norwegian towns and cities before any of us were born, using elements of faux folk singing.

Where Menneskekollektivet was about exploring club beats, and expanding and trying out structures, Selvutsletter is about disappearing in experiences. It combines the intuitive, late night feel of Lost Girls' previous work with experimental rock music as its object. The result is more adventurous than nostalgic: A fiery, bilingual whirl of colors, words, vegetation and electricity.

Tracklisting

Side A
1. Timed Intervals
2. With the Other Hand
3. Ruins
4. Re-entering the City
5. World on Fire

Side B
1. Jeg Slutter Meg Selv
2. June 1996
3. Seawhite
Release Info

Release Date: 20th October 2023
Format: LP
Label: Smalltown Supersound