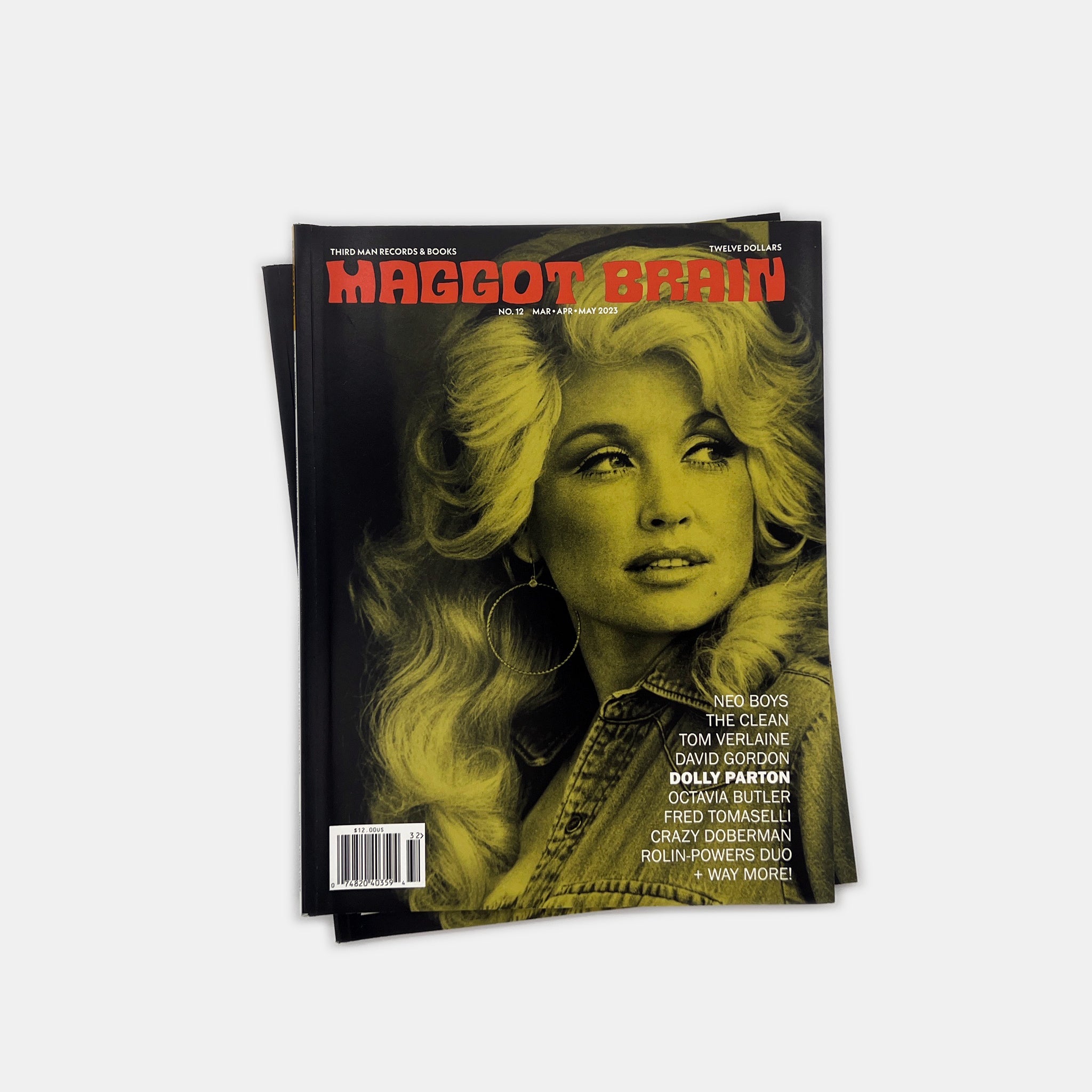 Description

MAGGOT BRAIN #12: What's inside!

The cover feature celebrates the enduring, luminous genius of DOLLY PARTON, with a revealing conversation between Caryn Rose and Lynn Melnick on how her music quite literally saved Melnick's life.

ALSO IN THE ISSUE:
OCTAVIA BUTLER – The very full transcript of editor Mike McGonigal's lengthy, in-depth talk with the sci-fi feminist visionary, from 1997. The entire transcript has never appeared in print.

ROLIN-POWERS – The great Michelle Dove on what makes these avant-folk lovebirds tick, and why you should care.

THE CLEAN + HAMISH KILGOUR – An epic, archival interview with the band from 15 years ago, plus a fresh look thanks to Michael Galinsky at why Hamish meant so much to so many. The Clean were our favorite contemporary rock band.

+ MUCH MORE!
⚠ Updates

Release date now 28th July 2023.
Release Info

Release Date: 28th July 2023
Format: Magazine
Label: Third Man Records