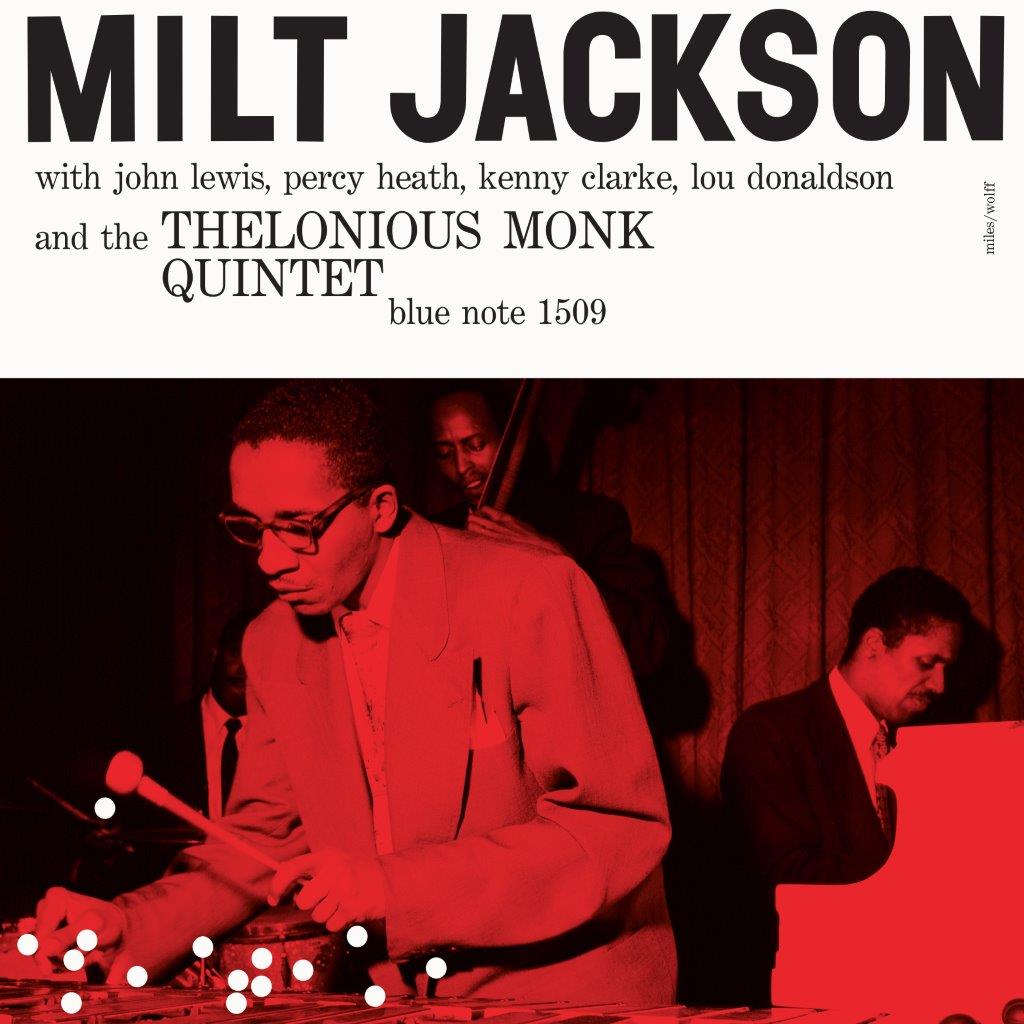 Milt Jackson - Milt Jackson and The Thelonious Monk Quartet
Description

Vibraphonist Milt Jackson was a frequent presence on Blue Note sessions in the bebop era. As part of the fabled 1500 Series begun in 1956, the label issued the 12" compilation Milt Jackson and The Thelonious Monk Quintet which expanded Jackson's 10" LP Wizard of the Vibes with tracks from 1948 and 1951 dates led by Monk. The album cover was the first designed by Reid Miles.

This Blue Note Classic Vinyl Edition is all-analog, mastered by Kevin Gray from the original master tapes, and pressed on 180g vinyl at Optimal.

Tracklisting

Side A
1. Lillie
2. Tahiti
3. What's New
4. Bags' Groove
5. On The Scene
6. Willow Weep For Me

Side B
7. Criss Cross
8. Eronel
9. Misterioso
10. Evidence (Alternate Take)
11. Lillie (Alternate Take)
12. Four In One (Alternate Take)
Release Info

Release Date: 18th March 2022
Format: LP
Label: Blue Note