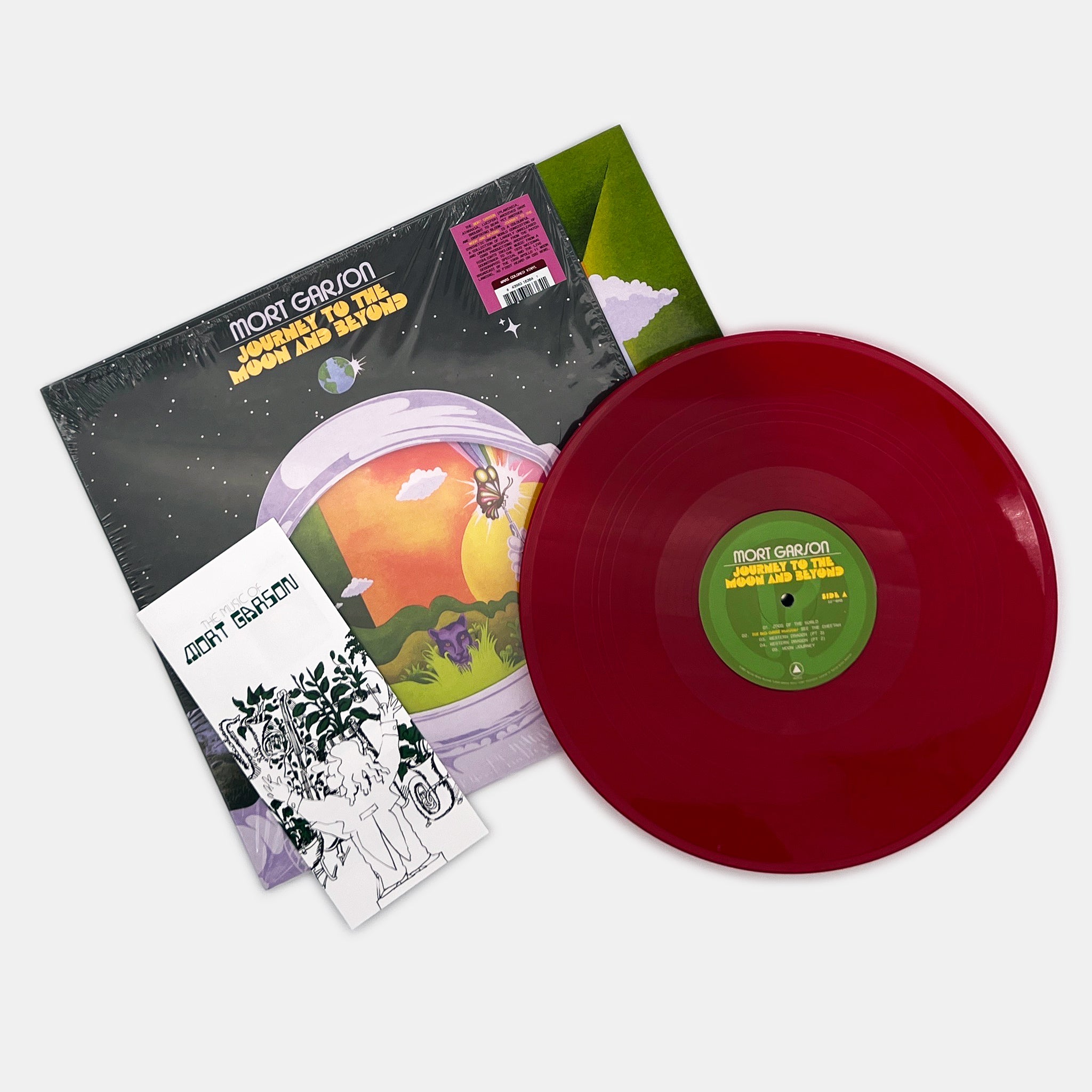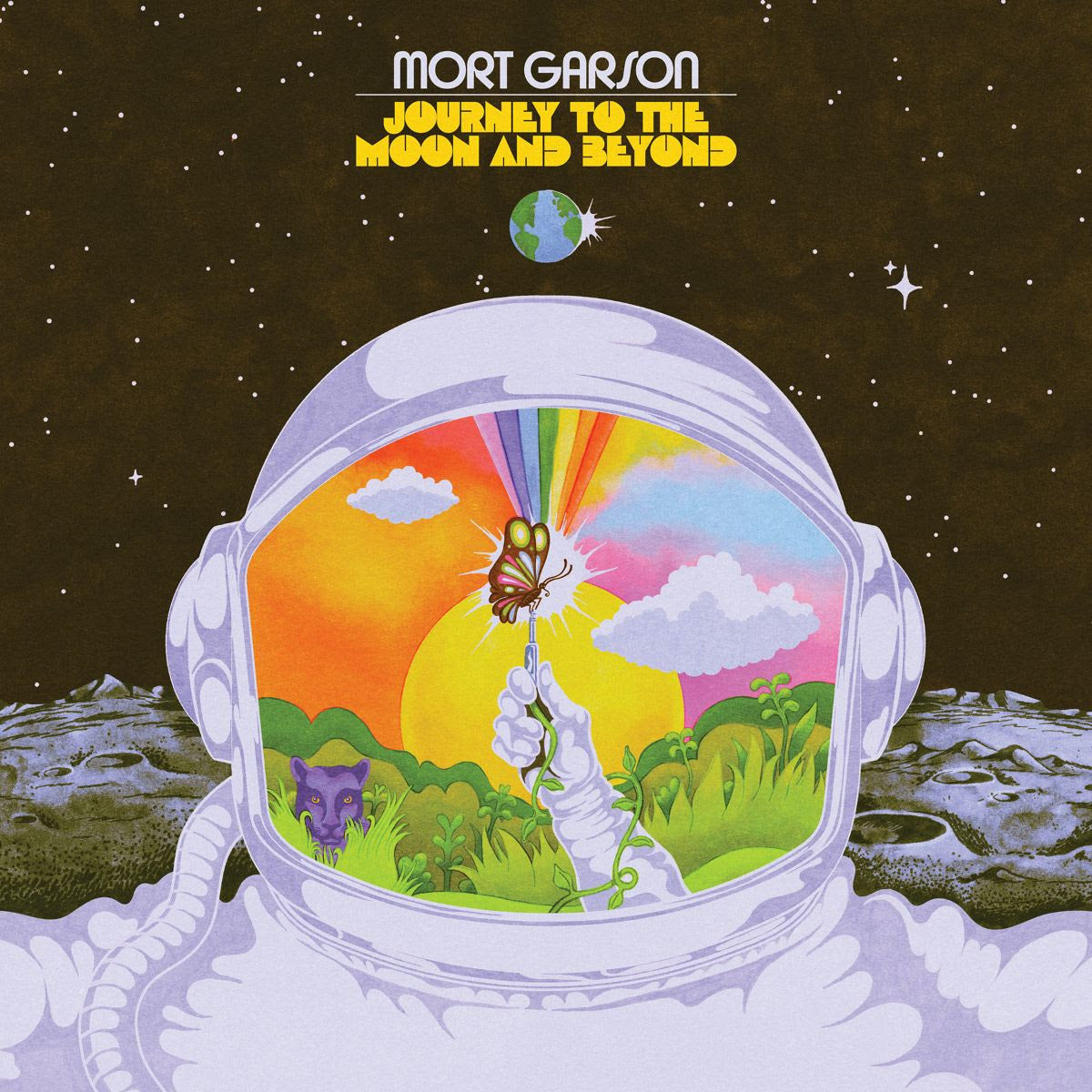 Mort Garson - Journey To The Moon And Beyond
Description

When Sacred Bones first began their Mort Garson reissue project in 2019 with a proper reissue of Plantasia, the Garson-naissance began in earnest. Soon after, you could hear Mort Garson and his Moogs bubbling up on TV shows, documentaries, podcasts, hip-hop tracks, or anywhere else, the man a cultural phenomenon once more. Like a perennial that returns with each new spring, the Mort Garson archives have brought to bear yet another awe-inspiring bloom. Journey to the Moon and Beyond finds even more new facets to the man's sound. There's the soundtrack to the 1974 blaxploitation film Black Eye (starring Fred Williamson) alongside some newly unearthed music for advertising. Just as regal is "Zoos of the World," where Garson soundtracks the wild, preening, slum- bering animals from a 1970 National Geographic special of the same name. The mind reels at just what project would have yielded a scintillating title like "Western Dragon," but these three selections were found on tapes in the archive with no further information.

The crown jewel of the set is no doubt Garson's soundtrack to the live broadcast of the 1969 Apollo 11 moon landing, as first heard on CBS News. That's one small step for man, one giant leap for Moogkind. But for decades, this audio was presumed lost, the only trace of it appearing to be from an old YouTube clip. Thankfully, diligent audio archivist Andy Zax came across a copy of the master tape while going through the massive Rod McKuen archive. So now we get to hear it in all its glory. Across six minutes, Garson conjures broad fantasias, whirring mooncraft sounds, zero-gravity squelches, and twinkling études. It showcases Mort's many moods: sweet, exploratory, whimsical, a little bit corny, weaving it all together in a glorious whole.

Maybe at the time it scanned as crass and opportunistic for Garson to apply his keyboards to subjects like astrological signs, the occult, hippiedom, houseplants, or the moon landing. But more than most other electronic music pioneers of his ilk, Garson foresaw the integration of such electronics into our daily lives, how they would allow us to engage with the world.
Editions

Indie LPs are pressed on Mars Red Coloured Vinyl; and includes poster.
Tracklisting

1 Zoos of The World
2 The Big Game Hunters See the Cheetah
3 Western Dragon (Pt 3)
4 Western Dragon (Pt 2)
5 Moon Journey
6 Music for Advertising #6
7 Black Eye (Main Theme)
8 Western Dragon (Pt 1)
9 Music for Advertising #7
10 Captain DJ Disco UFO (Pt II)
11 Three TV IDs
12 Music for Advertising #8
13 Love is a Garden
14 The D-Bee's Cat Boogie
15 Black Eye (End Credits)
Release Info

Release Date: 21st July 2023
Format: LP or CD
Label: Sacred Bones Records
"It adds to his mystique as a channeler of otherworldly frequencies, a grinning virtuoso tapping into the beyond one patch cable at a time."
7.2