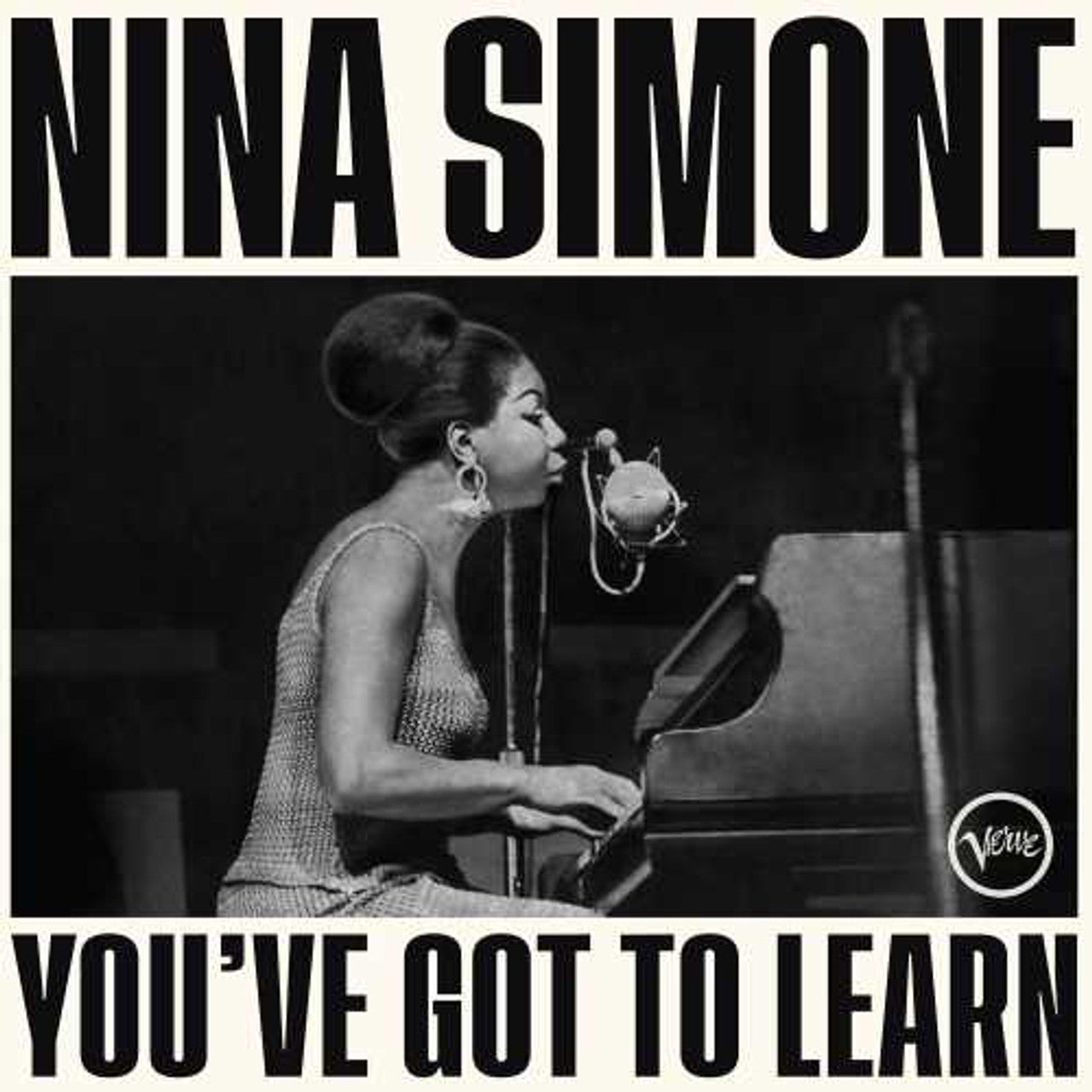 Nina Simone - You've Got To Learn
Description

The Newport Jazz Festival had always brought the best out in Nina Simone. When she took to that famous stage on July 2, 1966, the audience was treated to the full range of her artistry—from the opener, a breathtaking version of "You've Got To Learn" to an electrifying performance of her signature protest anthem "Mississippi Goddam". Unwilling to let her leave the stage, and after sustained applause, her fans were rewarded with the show-stopping encore, "Music For Lovers". This previously-unknown and unreleased recording showcasing Nina's exceptional performance makes it clear why hearing Nina Simone in concert was a once-in-a-lifetime experience. Liner notes are by Shana L. Redmond, scholar and author.
Editions

Available on Indie Shop Exclusive Cream colour vinyl.
Tracklisting

1. YOU'VE GOT TO LEARN
CHARLES AZNAVOUR, MARCEL STELLMAN

2. I LOVES YOU, PORGY
GEORGE GERSHWIN, IRA GERSHWIN

3. INTRO TO BLUES FOR MAMA
CHARLES AZNAVOUR, MARCEL STELLMAN

4. BLUES FOR MAMA (HEY LAWDY MAMA)
NINA SIMONE, ABBEY LINCOLN

5. BE MY HUSBAND
ANDY STROUD

6. MISSISSIPPI GODDAMN
NINA SIMONE

7. MUSIC FOR LOVERS
BART HOWARD
Release Info

Release Date: 21st July 2023
Format: LP or CD
Label: Decca