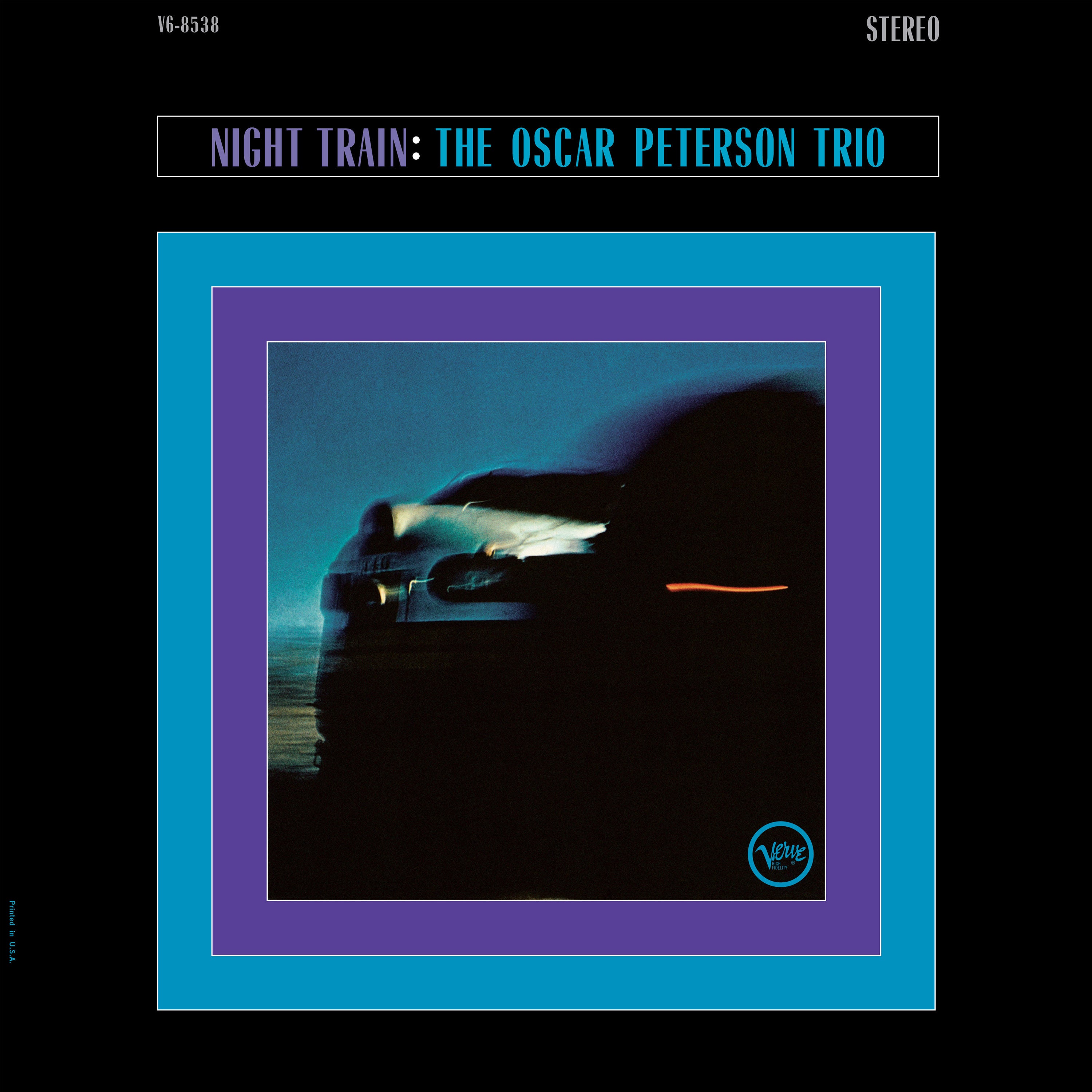 Oscar Peterson - Night Train
Description

Celebrating its 60th anniversary, this release presents the complete original album Night Train, one of the many masterpieces recorded by the classic Oscar Peterson Trio with Ray Brown and Ed Thigpen. Featuring a number of Duke Ellington compositions, this LP also includes the earliest version of Peterson's anthemic "Hymn to Freedom."

Editions

Verve's Acoustic Sounds Series features transfers from analog tapes and remastered 180-gram vinyl in deluxe gatefold packaging.
Tracklisting

Night Train
C Jam Blues
Georgia On My Mind
Bags' Groove
Moten Swing
Easy Does It

Side B
Honey Dripper
Things Ain't What They Used To Be
I Got It Bad And That Ain't Good
Band Call
Hymn To Freedom
Release Info

Release Date: 3rd February 2023
Format: LP
Label: Decca / Verve