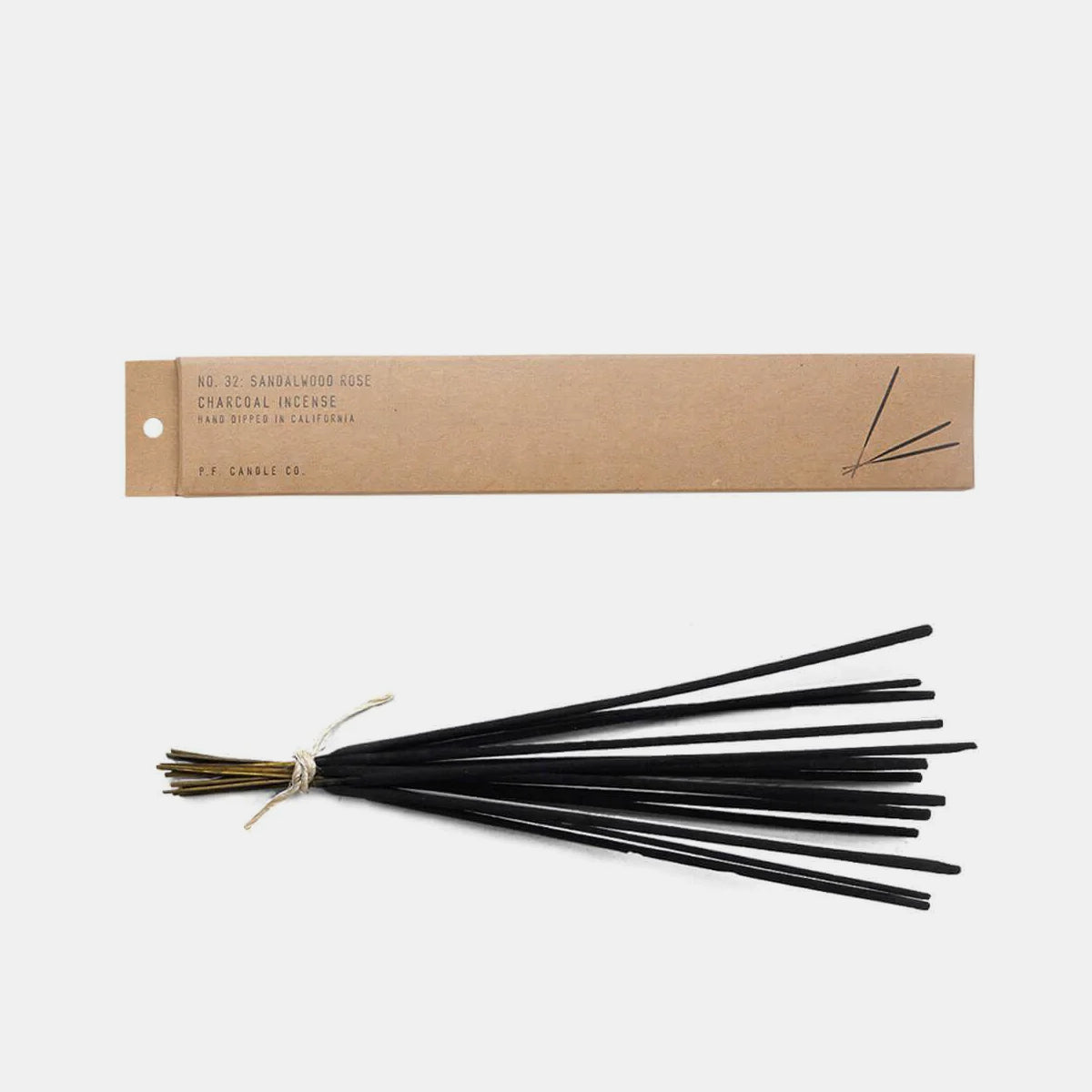 P.F. Candle Co. - Sandalwood Rose Incense Sticks
Description

New York meets Los Angeles. Cashmere rose, oud, and sandalwood. P.F. Candle Co.'s charcoal-based Incense is hand-dipped in their studio and packaged in kraft sleeves. Incense quickly transforms a room: transformative smoke uplifts the space while our signature scents linger for hours even after extinguishing.
Editions
Release Info

Release Date: 2022
Format: Incense Sticks
Label: P.F. Candle Co.