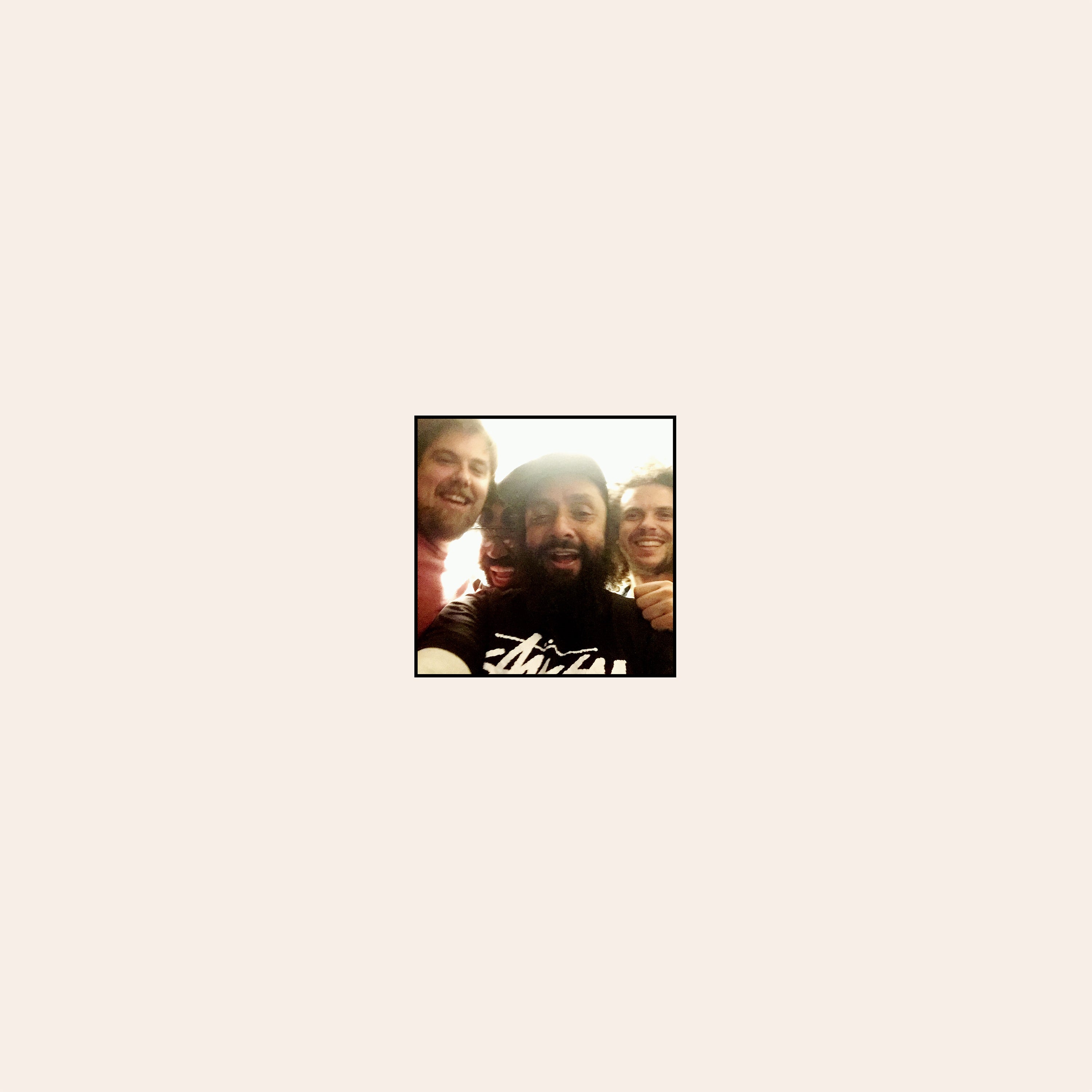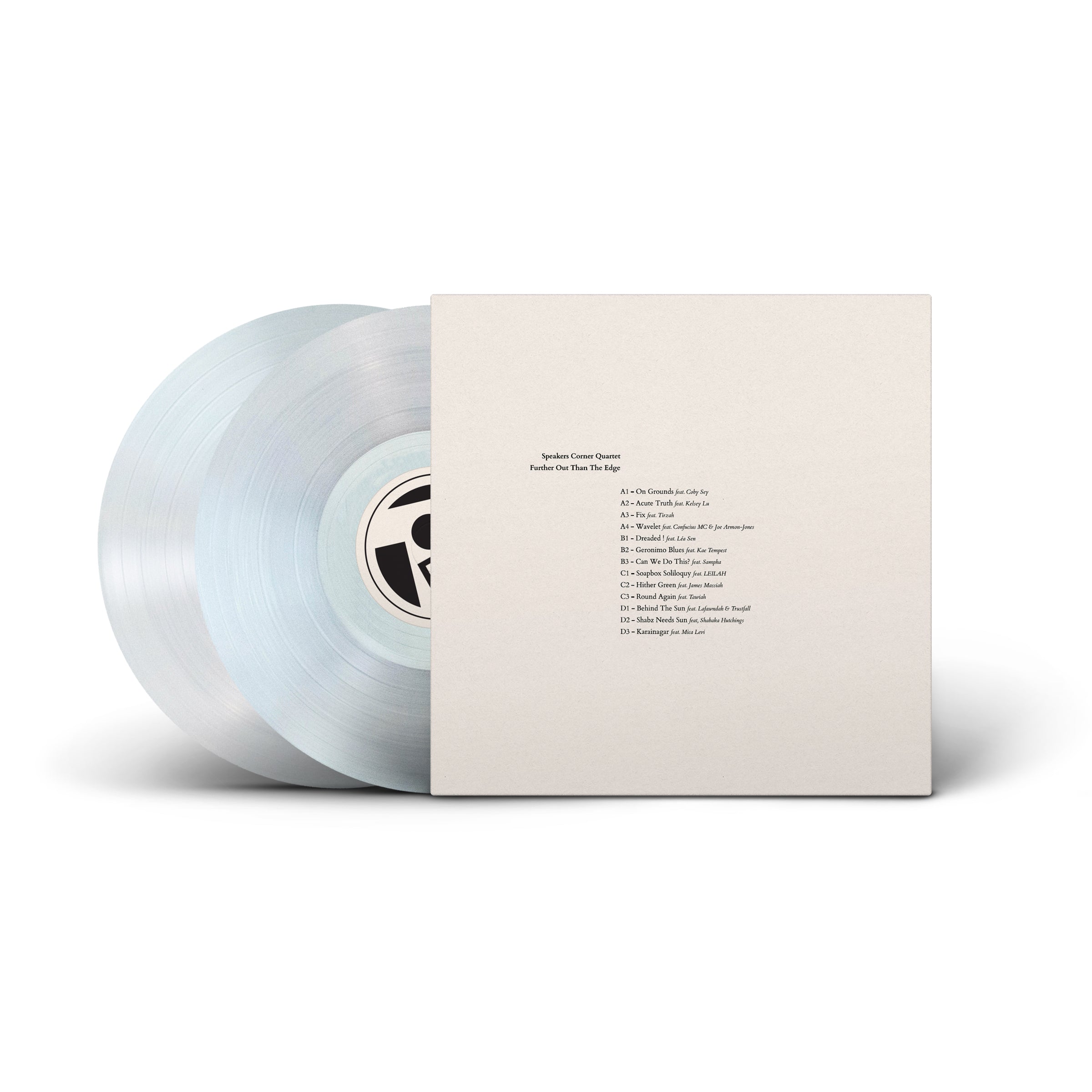 Speakers Corner Quartet - Further Out Than The Edge
Description

The journey of South London collective Speakers Corner Quartet to where they are today has been a self-less, community driven calling. Starting as the house band at the legendary Brixton spoken word and hip hop night Speakers Corner in 2006, they spent the following decade backing up other artists and helping them shape their visions – both in live performances and in the studio. The list is extensive, but notable collaborations include Sampha, Kae Tempest, Tirzah, Dean Blunt, the late MF DOOM, and Lianne La Havas. This period honed their craft and versatility as multi-instrumentalist producers, but also shaped their values, building profound long-term relationships in music that comes full circle on their debut album, Further Out Than The Edge.

The quartet is Biscuit on flute, Kwake Bass on drums & percussion, Raven Bush on violin, and Peter Bennie on bass - with a whole bunch of synths and unique toys to boot. Further Out Than The Edge features an extensive list of friends and family, most of who happen to be some of the most exciting names in independent music: Tirzah, Kelsey Lu, Shabaka Hutchings, Coby Sey, Sampha, Kae Tempest, Mica Levi, Joe Armon-Jones, Lawfawndah, Léa Sen, and more.

Tracklisting

A1 On Grounds (feat. Coby Sey)
A2 Acute Truth (feat. Kelsey Lu)
A3 fix (feat. Tirzah)
A4 Wavelet (feat. Confucius MC & Joe Armon-Jones)

B1 Dreaded ! (feat. Léa Sen)
B2 Geronimo Blues (feat. Kae Tempest)
B3 Can We Do This? (feat. Sampha)

C1 Soapbox Soliloquy (feat. LEILAH)
C2 Hither Green (feat. James Massiah)
C3 Round Again (feat. Tawiah)

D1 Behind The Sun (feat. Lafawndah & Trustfall)
D2 Shabz Needs Sun (feat. Shabaka Hutchings)
D3 Karainagar (feat. Mica Levi)
Release Info

Release Date: 2nd June 2023
Format: 2LP or CD
Label: OTIH Records