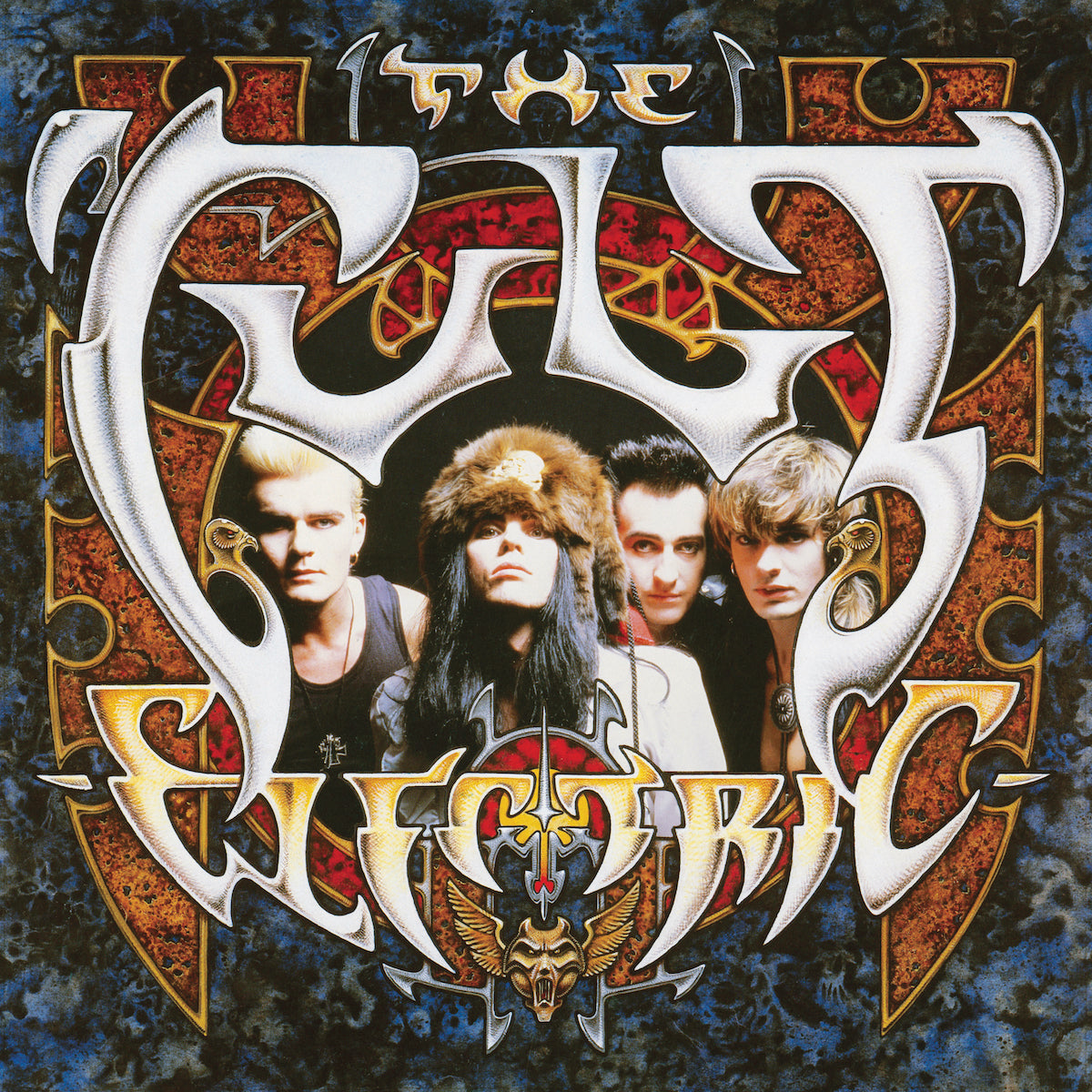 Description

Beggars Arkive will release a vinyl reissue of THE CULT'S third album Electric.

THE CULT is fronted by Ian Astbury on vocals and Billy Duffy on guitar.

Electric, their third album, came out in 1987 and caused the band to explode to new levels of fame. It contains the massive hits "Love Removal Machine", Wild Flower" and "Lil' Devil" and was produced by Rick Rubin. A seminal work, the album features some of the band's most iconic songs. It is a departure from the band's previous work, with a raw, aggressive and stripped-down sound. The album's opening track, "Wild Flower," sets the tone with its pounding drums, blistering guitar riffs, and Ian Astbury's powerful vocals.

Electric was a commercial and critical success, propelling The Cult to the forefront of the hard rock scene and cementing their status as one of the most influential bands of the era. The album remains a touchstone for hard rock and heavy metal fans, a classic work that captures the spirit of rebellion and the power of rock and roll.

Ian and Billy recently announced the return of Death Cult. The storied post-punk progenitor to The Cult will return for a sole U.S. performance on Oct. 23 at The Theatre at the Ace Hotel in Los Angeles. They will follow the Los Angeles outing with a U.K. trek featuring the same, remarkable celebration of The Cult's origins. Death Cult became The Cult in 1984, releasing Dreamtime that same year and going on to experience a career that has seen the release of 11 full-length albums, as well as numerous international and U.S. gold and platinum certifications.
Editions

• Indie LPs are pressed on Opaque Blue Vinyl
Tracklisting

Side A
1. Wild Flower
2. Peace Dog
3. Lil' Devil
4. Aphrodisiac Jacket
5. Electric Ocean
6. Bad Fun

Side B
1. King Contrary Man
2. Love Removal Machine
3. Born To Be Wild
4. Outlaw
5. Memphis Hip Shake
Release Info

Release Date: 17th November 2023
Format: LP
Label: Beggars Arkive