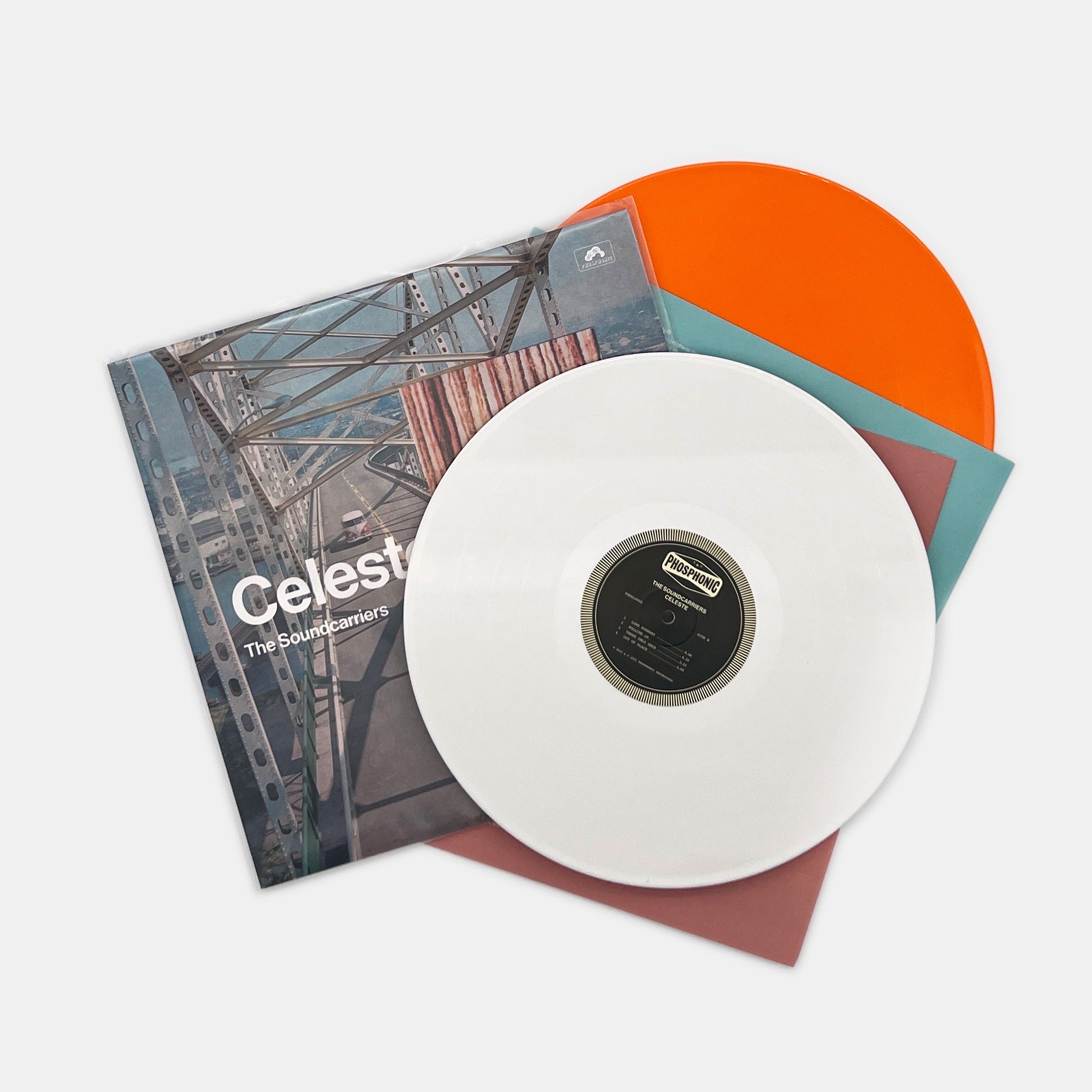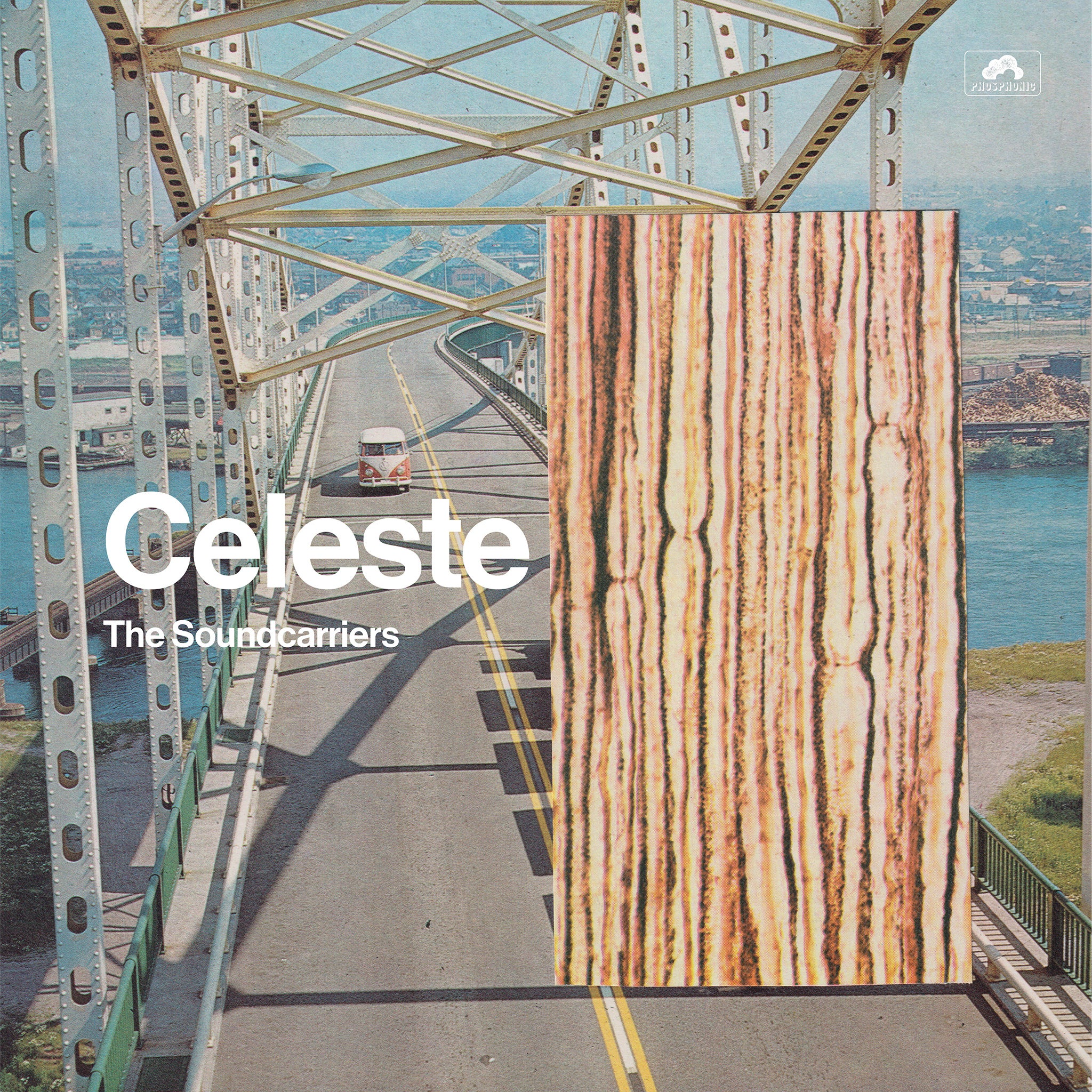 The Soundcarriers - Celeste
Description

Celeste is an absolute banger of an album. From the driving Motoriks to the weird and wonderful pastoral sonics; it is a trip!

There's something intangible about 'Celeste', The Soundcarriers' second album, originally released in 2010. It has a light, lucid quality, almost like driving exhausted through a strange city at night. Freeflowing yet tethered, dreamy yet attacking, the band continue the fight to reconcile competing impulses. Various threads just about keep the shimmering tapestry from tearing. Haunting folk melodies underpinned by rhythmic static and the physicality of the totally analogue recording and mixing, baroque keyboard counterpoints and sweeping arrangements. The opener "Last Broadcast" seems to encapsulate this but it's almost as if the album gets the angst out of its system with this track and is free to explore the quieter, less crowded back streets. After the smoke of "Last Broadcast" has cleared, the twisting road takes in the soft introspection of "Hideaway" and "Morning Haze", both tracks morphing into heavy psyche grooves or the eastern tinged psyche funk of "Signals" and "Rise And Fall". Or takes another turn with the tightly arranged opening segment of "Long Highway". Somehow it still manages to fit in '60s pop gems like "There Only Once".

An album to really lose yourself in, yet more concise than the sprawling Harmonium and more relaxed and free-flowing than the nervy rush of Entropicalia, Celeste could be arguably their most indispensable album and not to damn it with faint praise, their most listenable.

⚠ Updates

We're gutted to report that the production of the Dinked format on this title encountered a production issue and remains in production. We estimate stock will be available early July 2023.
Editions

+ Now available on a limited White / Yellow 2LP vinyl edition.

+ Dinked Archive Edition;
+ Deluxe "Sunny-Side Up" orange-in-white 2LP *
+ Fold out poster *
+ Inner sleeves contain unseen photos & new liner notes by Jim Gavin (Lodge 49 creator)
+ Remastered with newly designed artwork
+ Hand-numbered edition *
+ Dinked Archive obi-strip & gold foil sticker *
+ Limited pressing of 400 *

* EXCLUSIVE to Dinked Edition

Includes instrumental mixes & two unreleased alternate mixes.
Tracklisting

Side A
1. Last Broadcast
2. Step Outside
3. Morning Haze
4. Broken Sleep

Side B
1. Long Highway
2. Rolling On
3. There Only Once
4. Out of Place

Side C
1. Signals
2. Rise and Fall
3. Hideaway
4. Celeste

Side D
1. Long Highway (Inst.)
2. Out of Place (Inst.)
3. There Only Once (Inst.)
4. Last Broadcast (Alt. mix)
5. Celeste (Alt.mix)
Release Info

Release Date: 19th May 2023
Format: 2LP or CD
Label: Phosphonic
"... an album at once free-floating and tethered tight."
★★★★☆