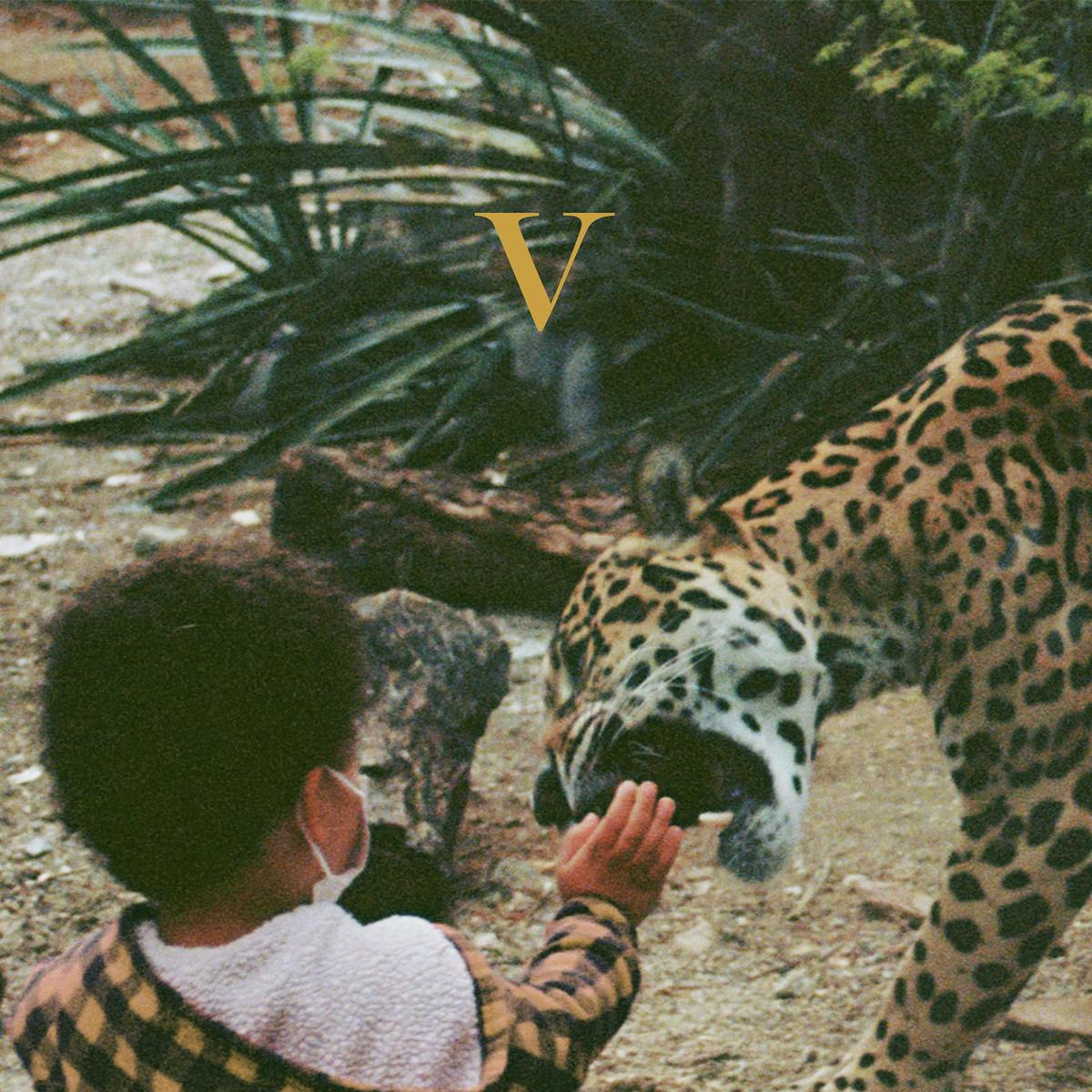 Unknown Mortal Orchestra - V
Description

Created between Palm Springs, California and Hilo, Hawai'i, V is the first double album from the Hawaiian-New Zealand singer-songwriter, multi-instrumentalist and producer Ruban Nielson's Unknown Mortal Orchestra band. Designed to play as one continuous movement and road-tested on dry California freeways, V is the definitive Unknown Mortal Orchestra car record. It's also the fifth full-length album Ruban has released in twelve years. Across fourteen sunbleached songs - written solo or with his brother Kody - Ruban draws from the rich traditions of West Coast AOR, yacht rock, weirdo pop and Hawaiian Hapa-haole music. Over a laidback blend of singalong anthems and cinematic instrumentals, he evokes blue skies, afternoons spent lounging by hotel swimming pools and the alluring darkness that lurks below perfect, pristine surfaces. It's a duality expressed in the dilapidated sunset blues and the salt-corroded soul Ruban explores through tracks like 'Layla' and 'Nadja. '

During the pandemic's early days, Ruban reunited with Kody at a cousin's wedding in Hawai'i. With assistance from their father, Chris Nielson (saxophone/flute) and longstanding Unknown Mortal Orchestra member Jake Portrait, they brought everything Ruban had been thinking about together. The result was V, due for release on March 3, 2023, through Jagjaguwar. When they talked about records that moved them in that spine-shivering manner, Ruban started thinking about the 70s AM radio rock and 80s pop songs that had lurked on the edge of his subconscious mind for most of his life. He wanted to write his version of records like that, leading to the two glorious uptempo singles Unknown Mortal Orchestra released in 2021, 'Weekend Run' and 'That Life'.

However, the golden good times never last forever. Not long after, health issues began to plague his extended family.Putting his recordings aside, he helped his mother and his uncle move home from New Zealand and Portland to Hawai'i, and began dividing his time between Hawai'i and Palm Springs. During this period he reconnected with his relatives, reassessed his past, and started to look at things with fresh eyes. Hawai'i brought back memories of the darker side of his parents' lifestyle as entertainers. On those trips, he heard those classic AM radio rock records everywhere. They were inextricably intertwined with the palm trees, swimming pools, and glamorized hedonism he'd internalized from his childhood. There's a type of music in Hawai'i called Hapa-haole (Half white). You can hear it expressed in signature Unknown Mortal Orchestra style through the humid guitar-led atmosphere of V's penultimate song, 'I Killed Captain Cook'. Although the songs are presented in a traditional Hawaiian manner, they're mostly sung in English. Having been influenced by Hawaiian music since Unknown Mortal Orchestra's first album, Ruban saw a space for himself within the tradition. When he reflected on his success, he realised he had the responsibility and platform to represent Hapa-haole music on the global stage.
Tracklisting

SIDE A:
1. The Garden
2. Guilty Pleasures
3. Meshuggah

SIDE B:
4. The Widow
5. In the Rear View
6. That Life
7. Layla

SIDE C:
8. Shin Ramyun
9. Weekend Run
10. The Beach

SIDE D:
11. Nadja
12. Keaukaha
13. I Killed Captain Cook
14. Drag
Release Info

Release Date: 17th March 2023
Format: 2LP or CD
Label: Jagjaguwar
"An hour of music that gives the same satisfaction as reading an insightful book on a sun-kissed day."
7/10