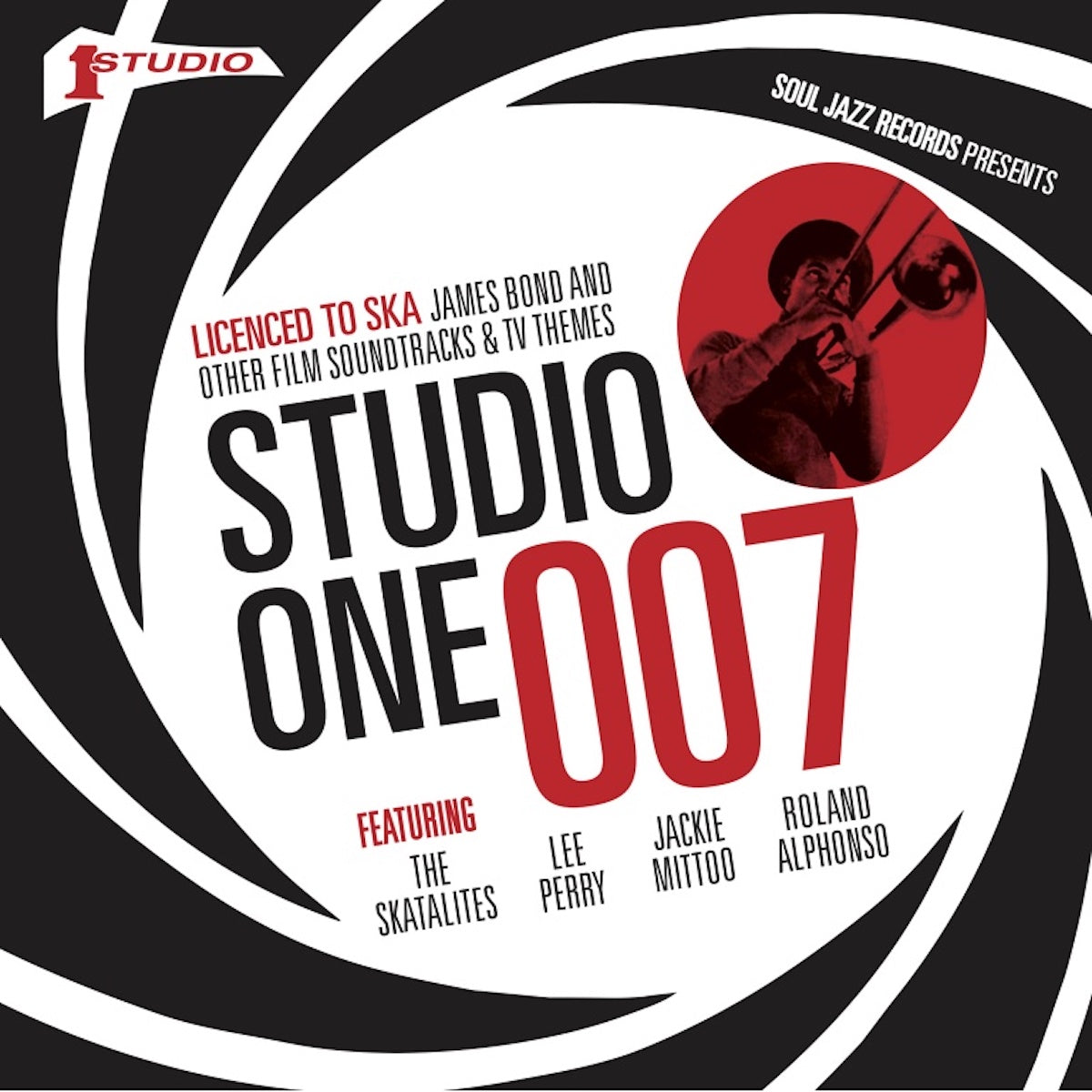 Various Artists / Soul Jazz Records Presents - STUDIO ONE 007 – Licenced to Ska: James Bond and other Film Soundtracks and TV Themes
Description

Soul Jazz Records release a new expanded version of 'Studio One 007 - Licenced to Ska: James Bond and other Film Soundtracks and TV Themes', originally only available as a long deleted 7" RSD box set.

This new edition is fully remastered and expanded to a massive 18 super rare and killer cuts from the Studio One empire.

Featuring The Skatalites, Lee Perry, Jackie Mittoo, Bob Marley, The Wailers, Roland Alphonso and The Soul Brothers - rare and classic tracks from Jamaica's no.1record label, Studio One.

Extensive sleeve notes discuss the connections between James Bond, Jamaica and Ska music. Jamaica was the setting for 'Dr. No', 'Live and Let Die', 'The Man with the Golden Gun' and the recent 'No Time to Die', and the home for Bond's creator, Ian Fleming. There is also an extended essay on The Skatalites and their post modern love and skaification of all styles of music, from classical music to TV themes, from detective movies to 'Fiddler on the Roof'.

Aside from the James Bond-related cuts, this album also includes killer tracks from the secret agent 1969 spoof,'Our Man Flint', the Clint Eastwood-starring Spaghetti Western, 'Hang 'Em High', the Brazilian movie masterpiece, 'Black Orpheus', and more besides.

The album is also available for the first time ever on CD and comes in double walled slipcase with 28-page-outsized booklet.

The vinyl album is presented in superb gatefold sleeve, with full inner and house bag.
Tracklisting

1. Jackie Mittoo and The Soul Brothers – James Bond
2. The Skatalites – Dick Tracy
3. The Soul Brothers – James Bond Girl
4. The Skatalites – Guns Of Navarone
5. Roland Alphonso and The Studio One Orchestra – From Russia With Love
6. The Soul Brothers – Thunderball
7. Jackie Mittoo – Hang 'Em High
8. The Soul Brothers – Mr Kiss Kiss Bang Bang
9. The Soul Brothers – 007
10. Lee Perry and The Wailers – Pussy Galore
11. The Soul Brothers – Mr. Flint
12. The Skatalites – Ball Of Fire
13. The Soul Brothers – James Bond Danger Man
14. The Soul Brothers – Lawman
15. The Skatalites – Black Orpheus
16. The Skatalites – Exodus
17. The Skatalites – Dr. Kildare
18. The Soul Brothers – Fiddler On The Roof
Release Info

Release Date: 14th July 2023
Format: 2LP or CD
Label: Soul Jazz Records