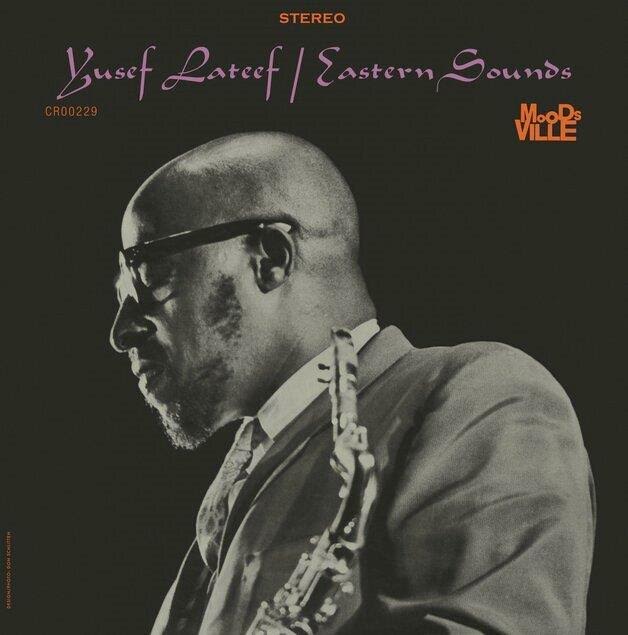 Yusef Lateef - Eastern Sounds
This product is available on pre order with a limited discounted price.
Description

Originally released in 1962, jazz multi-instrumentalist Yusef Lateef's "Eastern Sounds" fuses hard bop with middle eastern music as he is joined by Barry Harris on piano alongside Ernie Farrow (double bass, rabaab) and Lex Humphries (drums). This new edition of the album is released as part of the Original Jazz Classics Series and is pressed on 180-gram vinyl at RTI with all-analogue mastering from the original tapes by Kevin Gray at Cohearent Audio and presented in a Tip-On Jacket. 

US Import.
⚠ Updates

This was scheduled for Septmber, but is now currently due in December.
Tracklisting

Side A
1. The Plum Blossom
2. Blues For The Orient
3. Ching Miau
4. Don't Blame Me


Side B
1. Love Theme From Spartacus
2. Snafu
3. Purple Flower
4. Love Theme From Robe
5. The Three Faces Of Balal
Release Info

Release Date: 1st December 2023
Format: LP
Label: Craft Recordings
Pre Order FAQ
When is this released?

Yusef Lateef - Eastern Sounds is available for Pre Order now and has a scheduled release date of 1st December 2023.

In the event of any delays to this date, we will try to keep this page updated in the '⚠ Updates' tab.
When will I get it?

We ship pre order items to arrive with you on or as close as possible to release day.

Please note; If you make a purchase from Drift that includes both Pre Order titles and in-stock titles, we will ship your entire order as one when all items are released. Read More.
What is the discount?

Usually between 10-15%. This will revert to full RRP during the week of release.